Trigger warning: This article features scary stories with mentions of gruesome happenings. Care has been taken to describe these in as little detail as possible. 
Don't turn off the lights! Halloween is approaching and living guests won't be the only ones attending your events. For planners looking to host a supernatural gathering this holiday season, there's no spookier strategy than selecting a haunted venue. 
America is home to thousands of haunted spaces, with an estimated 1,300+ professionally haunted houses alone; this isn't counting the hotels, train stations, and more that play host to ghostly tenets. They aren't all decrepit, either! Some of the most haunted places in the country are also some of the most beautiful. 
By choosing a haunted venue, you'll create a natural buzz around a seasonal event while giving attendees an experience unlike any other. Your marketing will pop like a Hollywood jump scare and word of mouth after the event is sure to make your brand live forever. Read on for a list of America's most haunted—and memorable—event venues.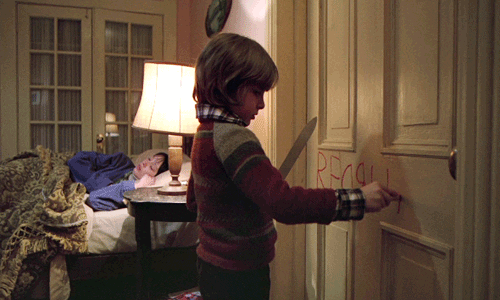 Redrum.
In 1974, Stephen King and his wife visited the quaint Stanley Hotel, nestled in an idyllic mountain setting in Colorado. One night, King had a nightmare about his son being chased through the halls by a possessed fire hose. Thus, The Shining—the most-famous story of a haunted hotel ever written—was born. 
But it isn't just a story, according to some who've stayed there. The hotel's creator, Freelan Stanely, has been seen looming behind the front desk while his wife, Flora Stanley, has been spotted on the fourth floor and can be heard playing the piano somewhere in the hotel. The room the Kings stayed in, Room 237, is considered one of the most haunted. 
The Stanley, unlike its cinematic counterpart The Overlook, lacks the murderous history you'd expect for a haunted hotel. Its ghosts are friendly, according to the staff, and engage in harmless pranks such as unpacking luggage and knocking around the halls. 
Alongside its unrivaled reputation, its location is as gorgeous as you could imagine, with looming mountains cradling the hotel and lush greenery all around. It features event spaces dripping in old-world glamor, perfect for transporting attendees to another time. And the views, my god! 
A haunted queen.
All aboard! The RMS Queen Mary in Long Beach, California made it onto Time's Top Ten Most Haunted Places list. This 1930s ocean liner was converted to a hotel in 1972 complete with ornate salons and grand ballrooms decorated with polished wood and resplendent gold fixtures. But some of the original passengers refused to leave. 
Two crew members who were crushed to death by Door 13 float through the ship's most haunted area, the engine room. Near the first-class swimming pool, attendees can spot a woman dressed in a 1930s bathing suit and near the second, the sounds of youthful giggling can be heard. Attendees may also experience slamming doors, squeals, and sudden temperature changes. 
Those in Stateroom B340 are known to experience flickering lights, running water, and the sheets being ripped off the bed. In 1989, two cleaners visited the Mauretania Room and found a guest sitting in the center, staring at them. When they called security, the guest disappeared in front of their eyes. This is only the tip of this haunted iceberg, and ghost tours are available to explore the deepest, darkest corners of the ship. Sounds like a fun way to pass the time between keynotes! 
The "LoveLorn Lady". 
The most-haunted hotel in Texas, the Grand Galvez, has the grimmest history on this list. Renovated in 2021, the hotel glows in the southern sun with a pastel pink facade, rows of palm trees out front, and an interior that feels straight off the 1920s French Riviera! However, its sophisticated design can't hide the hotel's gruesome memories. 
Room 501 comes with the unsettling scent of gardenias. This is "The LoveLorn Lady," an eternal bride-to-be named Audra who, in the 1950s, awaited the return of her fiance from the sea. He was reported missing following a storm and a heart-broken Audra hung herself from the west turret. The true tragedy is that, not long after the storm, her fiance returned to discover his beloved Audra dead. Her ghost still roams the west turret and Room 501. 
Other hauntings include a young girl playing with a bouncing ball, a man in the corner of the laundry room, children laughing in the empty ballrooms, and candles being mysteriously blown out. As if that weren't enough, the ghosts of 90 children and ten nuns who died in a devastating hurricane are said to haunt the premises; their mass graves supposedly reside below the hotel, on the beach where their bodies were found. 
The Grand Galvez is as haunted as it is resplendent. It's ideally located, too, with several haunted attractions located nearby; including the Bishops Palace, the Broadway Cemetery, and city-wide ghost tours! 
Family affairs.
Welcome to the Brennan House! This Victorian, brick beauty is home to grand 16-foot ceilings, a garden veranda, and the original Brennan family floating through the halls. One of Louisville's oldest monuments, this venue is ideal for cozier, small-scale events with a ghostly twist. 
Built in 1868, the Brennan family can still be seen roaming the grounds or heard moving about the various rooms. The daughter's talents for the piano and violin can still be heard, saving you money on a live band! Mr. Brennan's cigar smoke can occasionally be detected, too. Encourage attendees to take pictures in front of the house and they may capture a large, floating orb. 
Like the ghosts of the Stanley, these are friendly spirits who enjoy going about their usual routine. Wedding planners looking for a historic space and unique experiences for their attendees will find the Brennan House a charmed venue indeed! 
Train approaching.
Here lies grandeur and ghosts aplenty! The Union Station Hotel is one of the most-unique venues on this list, beginning as a train station, it transformed into a neo-Romanesque hotel with splendorous 65-foot stained-glass ceilings and a gilded lobby. 
A train wreck in 1918 resulted in the deaths of 101 passengers and injured 171 more. Following the wreck, the station was used as a triage center and morgue, giving the hotel its eternal guests. People have reported a ghostly woman leaping from Room 707 where lights flicker and a chill runs up your spine. Another ghost walks the third floor balcony—before jumping off of it. However, no bodies have ever been found following these sightings. 
As well as this ghostly appeal, the Union Station Hotel is located within walking distance of Nashville's city center. Attendees can easily access restaurants, museums, and shopping areas. For those not wanting to share the hotel with ghosts, alternative accommodations can easily be found nearby. Maybe it's the prime location that keeps these turn-of-the-century occupants hanging around! 
Honorable mentions.
Boost that guest count by booking a haunted venue for your next Halloween event! Not only will you provide a unique experience for your (living) attendees, but you'll tap into the natural draw of haunted spaces to boost marketing buzz. America has no shortage of beautiful and spooky locations. The only question is, which one will you choose? 
From hotels that shine to old family homes with a warm, old-world atmosphere, the Halloween venues on our list offer attendees the chance to explore some of the most famous haunts in the country. These aren't the only locations, though, so we've added some honorable mentions that are just as sure to give attendees a fright and delight! 
This hotel in Alaska is haunted by a ghost whom some believe to be Anchorage's first police chief, John J. "Black Jack" Sturgess. Here, pictures fly off the walls, shower curtains blow in windless rooms, and specters roam the halls. 
Meet the ghost of Marilyn Monroe in this iconic Hollywood hotel! Her ghost has been seen in a floor-length mirror in what used to be her pool-side suite. Room 928 hosts Montgomery Cliff's ghost, too. He can be seen playing a tune on his trumpet. 
A truly unique venue, especially for those couples wanting to get married on an old stage, the Egyptian Theater is supposedly haunted by the old projectionist, Joe, who died while climbing the stairs to the projection room.