The season of food is upon us, planners! It's the time of gravy-drenched turkey, salty corn, and the sweetest potatoes. While traditional menus are packed with these old favorites, this is your opportunity to break new ground with emerging food trends. 
2023 has been an exciting year for food. Sustainability continues to be a priority, and recipe advancements have opened new doors for eco-friendly dishes. Opting for trendy foods allows you to introduce attendees to something new: an opportunity to participate in a culinary moment. Say goodbye to dry finger sandwiches and hello to boujee comfort foods! 
We've done the heavy lifting for you and curated a list of this fall's most exciting food trends. Read on for tips, tricks, and recipes that'll do more than fill attendee's tummies.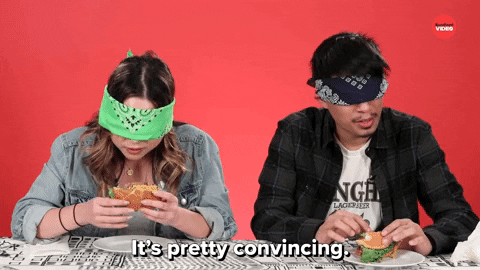 A fun-gus meat replacement.
Move over steak, there's a new kid in town. In 2022, mushrooms moved from the cheap seats to the main stage. This year, they're the star of the show. Various new recipes centered around everyone's favorite fungus are making waves at restaurants and events everywhere. 
Spoon University predicted that "Mushrooms will solidify their place as the ultimate plant-based superfood in 2023." It's safe to say they have. The New York Times called them the "ingredient of the year." And for good reason. Mushrooms are low-fat, low-calorie, and are packed with protein, fiber, B Vitamins, and more essential nutrients. 
Mushrooms have a unique texture that makes them an effective meat substitute. Their rich flavor, especially when appropriately seasoned, mimics the savory goodness that warms the body and soul during these cooler months. Delicious and environmentally friendly—what more could you ask for? 
Consider serving mushroom flatbread pizza, mushroom-stuffed ravioli, and even mushroom-inspired desserts.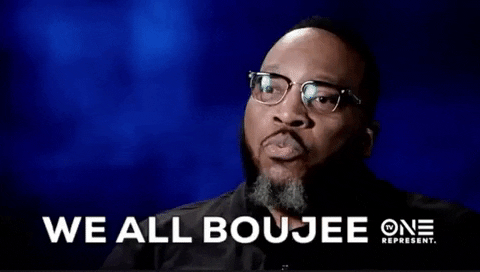 Boujee comfort food.
Autumn is the season of comfort food. People wait all year (if they can) to enjoy their favorite gravy-packed recipes. These foods offer a delightful combination of sweet and savory, rich flavor profiles that conjure cozy feelings. This year, give attendees their favorite comfort foods with a luxurious twist. 
Imagine your favorite fall recipes made with upscale techniques and presented with luxury flair. The appeal combines two exciting sensations: cozy richness and the sense of engaging in something extra-special that comes along with "fine dining." 
As an added benefit, you'll create an irresistibly Instagrammable moment for attendees. This adds extra fun while giving you (and the event) free word-of-mouth promotion. It's a win-win! 
Consider serving Woodland Mushroom Sirloin, Cider-Glazed Chicken, or Brined Pork Loin as luxurious alternatives (or additions) to traditional comfort foods like Sweet Potato Casserole and gravy-drenched turkey. 
Sustainable menus.
According to Tastewise, as of 2020, 23% of Americans consider sustainability when making food and beverage decisions. It doesn't matter how delicious your food is if people feel guilty about eating it. By curating a sustainable menu, you'll attract attendees with the promise of making an impact with eco-friendly meals. 
You don't have to compromise flavor for sustainability. Firstly, source from local vendors, especially those who grow ingredients in-house. This tactic has the added benefit of supporting the local community. Reducing portion sizes will limit the amount of ingredients you'll need, which limits waste. Take a cue from the French and shrink those plates! 
Another method for impacting the environment with catering is to sync your menu with seasonal produce. When you shop seasonally, you'll avoid shipping ingredients in from elsewhere. You'll also have the benefit of enjoying produce at peak freshness! 
Autumn is the season of food and celebrating connections. What better way to celebrate our relationship with nature than curating a delicious food menu that works with the environment instead of against it? 
Open-fire cooking.
Open-fire cooking and open kitchens are all the rage this season. They're a cost-effective way to kill two birds with one stone (metaphorically). Create a tummy-rumbling atmosphere of coziness by inviting attendees to mingle near a brick oven. They'll enjoy the smoky scents as they foster those all-important connections. 
Open-fire cooking gives your event an old-world charm, a sense of returning to times long past. Autumn is already a nostalgic time, encouraging us to look back as we near the end of the year. Fuel this nostalgic coziness with an open-fire cooking setup that puts attendees in mind of Italian villages or beach-side barbecues. 
An added benefit of open-fire cooking or an open kitchen is that it acts as live entertainment. The chef can offer fun insights into each plate as they are cooked, increasing attendee's enjoyment of their food by fostering a knowledge-based appreciation.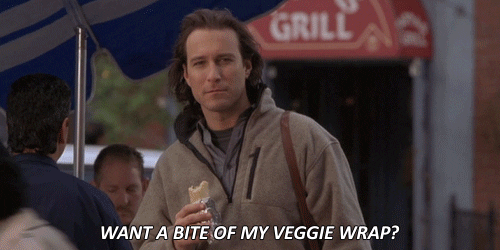 Delicious vegan treats.
One highlight of eco-friendly menus and a food trend all on its own is vegan desserts. These dietary restriction-friendly recipes offer new spins on old favorites. You'll give non-vegans a taste of something new and signal to your vegan and vegetarian attendees that you care about their enjoyment, too. 
According to GFI Europe, plant-based food sales grew a whopping 21% between 2020-2022. People are realizing the potential of plant-based foods for delicious meals, and desserts are no different. The early bird gets the worm; the sooner you jump on this trend, the better. You'll get a reputation as a culinary trendsetter who crafts delicious, accessible menus! 
Here are some fun dessert ideas that vegans and non-vegans will enjoy: pistachio oat squares, vegan no-bake cookies, vegan raspberry cheesecake, and vegan pumpkin pie parfaits (perfect for the season!). 
A November to remember.
It's the most delicious time of the year, and new food trends await exploration. Jumping on these trends will distinguish your event while giving your brand the appearance of a trendsetter. This social cache can be used to draw in attendees for future events. 
Sustainable menus, vegan treats, dramatic open-fire cooking, and mushroom-starring plates are making waves this season. For good reason, the catering world is leaning increasingly toward sustainable menus. If we aren't growing, we're stagnating. Take the eco-friendly world by storm with delicious menus packed with locally sourced ingredients and reasonable portions. 
Get creative with your catering, providing the foods that excite and intrigue you most. Remember, if you're excited by your catering options, there's a good chance your attendees will be, too. Now, get out there and make it a November to remember!