Events have the power to bring people together, and positive interactions plus a sense of belonging are great ways to get guests to return! You can make everyone feel welcome by creating an inclusive experience. In this article, we'll go over a few tips for planning an event that celebrates a variety of backgrounds and experiences. Let's get started!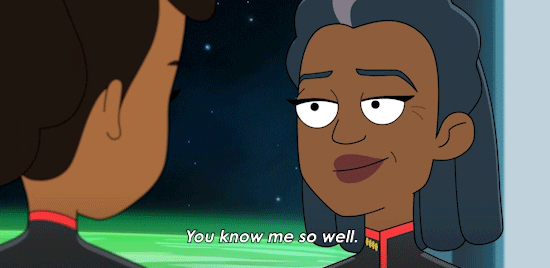 1. Know your audience.
Time for some market research! Understanding your guests is like discovering the secret sauce to planning an event that caters to everyone's preferences.
First things first, you'll need to gather data and feedback. Surveys, interviews, and social media analytics are great tools to start with. Consider details like age, gender, interests, and cultural background. The more you know, the better!
It's not just about the facts and figures, however. Along with getting more "zoomed-out" info about your audience, you want to understand them at a deeper level. Those meaningful connections are made through conversation, listening, and creating a space for open dialogue. Let's talk!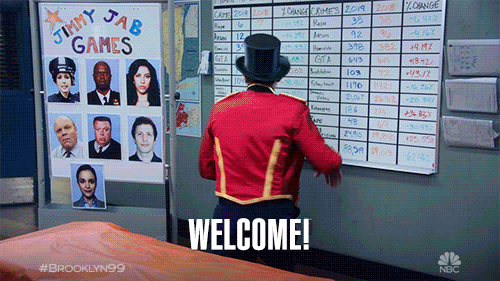 2. Make them feel welcome.
Creating a welcoming environment is key to leaving a positive impact on guests. There are many ways to make your event more accessible and enjoyable for all!
Firstly, the future is now. Offer online registration to allow guests to register for the event from the comfort of their own home without the large lines.
In today's fast-paced world, providing alternatives to traditional phone calls is essential. When customers have questions, offer options like email, live chat, or text. Nobody wants to be put on hold! Make their experience more convenient – plus you reduce the chance of them bouncing and increase the chance of them attending your next event!
Choose a venue that prioritizes accessibility. Look for a space that has features such as ramps, elevators, accessible seating, and gender-neutral bathrooms. These accommodations can make the event feel much more welcoming to guests who have disabilities or other needs.
Don't forget about the food! Food plays a huge role in creating an inclusive atmosphere, and as a major part of events, it's never a good idea to let guests go hungry. Offer a diverse range of food and beverage options that cater to different dietary restrictions, such as vegetarianism, veganism, Halal, Kosher, or celiac. Serving the same meal to each guest is probably not a great idea, so use a catered serving line to allow guests to pick and choose the items on their plate. You can also provide simple options like fruits, vegetables, rice, bread, etc. Here's a blog post on how to create a unique catering experience for your guests!
Lastly, establish a code of conduct that promotes respectful and inclusive behavior. This code should set the tone for the event, emphasizing the importance of treating others with respect. Encourage attendees, speakers, and staff to embrace diversity as well, creating a nice environment for all!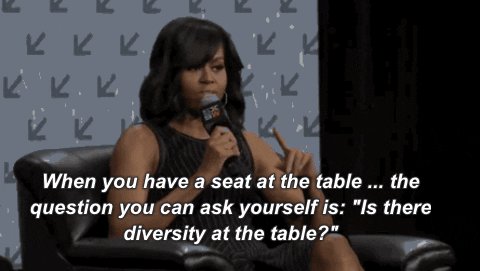 3. The event schedule.
There's power in the program schedule! To create an engaging and inclusive event, start with a range of topics or themes (while still related to the event) to cater to the interests of your guests. Variety is the spice of life! Make an effort to invite diverse perspectives to your event by inviting speakers, panelists, and performers of different backgrounds. When guests are around others with similar shared experiences, they will feel more relaxed.
An example of an event that prioritizes inclusivity is SXSW (South by Southwest) – a music, film, and interactive media event. They invite a huge variety of people – upcoming artists, musicians, thought leaders, experts, and more. The festival isn't afraid to explore major social issues or cultural topics, and amplifies voices that are underrepresented. A few notable people who have been featured at previous SXSW events include Barack Obama, Michelle Obama, Chelsea Manning, and Neil deGrasse Tyson!
Different formats, like roundtable discussions or interactive workshops, are a great way to encourage open conversation – and perhaps some juicy networking opportunities. Building a safe, non-judgmental space is a great way to ensure that everyone feels welcome and leaves a lasting positive impression.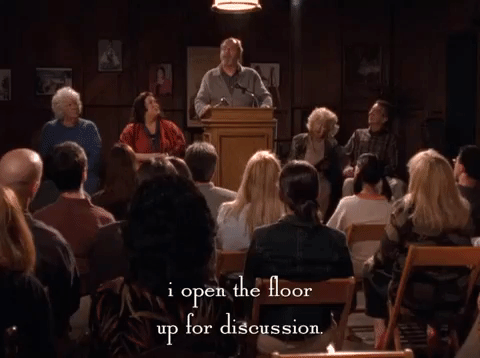 4. Engage with guests.
Fully engaging participants during your event goes hand-in-hand with leaving a lasting impact. One vital aspect is to ensure clear and inclusive communication. Many people need extra assistance due to hearing impairments, language barriers, or other reasons. By using simple language and avoiding jargon, you can make it easy to understand for all attendees. You can also consider offering translation or interpretation services. For presentations or performances, closed captioning is a great option.
Music festivals like Lollapalooza will have sign language interpreters for certain artists, often in accessible viewing areas. This helps guests with hearing impairments to enjoy the show through the lyrics and performance!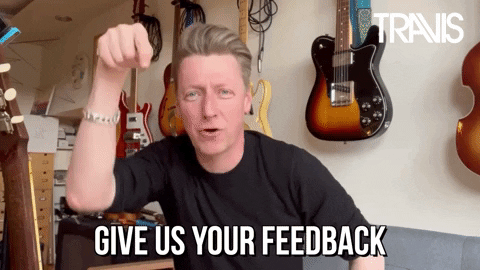 5. Gather honest feedback.
The event is over and it's time for the next step! Gathering feedback from event attendees is essential to growing and improving over time. That's especially true when it comes to inclusivity! If any guest feels left out or disappointed by how they were treated at the event, feedback gives you a chance to prevent it from happening again. So embrace those extra honest reviews! 
Different feedback collection methods, like surveys or focus groups, can help you tap into a different perspective. Pay attention to any notes about inclusivity. Which factors discouraged them from joining in? Did they feel seen and welcomed? Feedback can also be used to fine-tune your event schedule, content, and marketing. Enough talking – let's start surveying!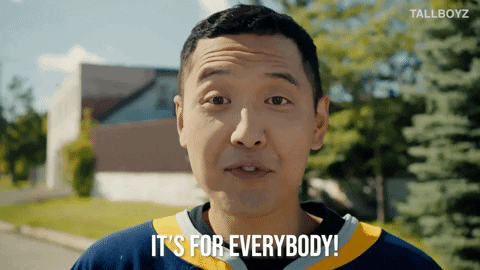 Every element counts.
Get ready to plan an event that makes everybody feel seen, heard, and welcome! With these tips, you can create a memorable experience that leaves a positive impact on your guests. The schedule, marketing, venue, and other areas can all be used to emphasize inclusivity.
Every element counts!