We can't believe it, planners. Another fiscal year is nearly over! As October approaches, we're all thinking about how to set ourselves up for success in 2024. Your Sales Kick-Off meeting is going to be your first (and best) opportunity to do so. What's more, the current global landscape presents a unique chance to create a substantial impact.
Emerging technologies like AI are revolutionizing various industries, sustainability is becoming increasingly crucial, and there are discussions among experts about potential economic challenges. The SKO is a time to provide clarity and boost confidence in the face of so much change. 
This may seem like a tall order, but it's all in how you look at it! The very technologies and trends that are transforming the work world can be used to deepen connections, hone vital skills, and sprinkle some fun over the mountains of financial information. SKO 2024 is your chance to get everyone on board with this empowered perspective. Let's break it down, shall we? 
Engage with themes.
Challenge number one: getting your employees excited. The fastest way to do this is by adopting an intriguing theme for your Sales Kick-Off. In the immortal words of Chazz Michael Michaels, "It's provocative. It gets the people going!" 
Your theme should embody the spirit of your SKO, the central goal (or goals) that you will discuss throughout those info-packed days. Naturally, it's best to start planning with these goals and intended takeaways. Build your theme from there. Involve senior leadership in these discussions so you can gain a holistic vision of your company's needs. 
Potential themes: 
Creative Connections (focused on deepening customer/team relationships)

Interstellar Growth (combining the metaphor of exploration to encourage new ideas, and a space theme is always fun!) 

Culture of Excellence (focused on improving company culture/brand reputation)
These are just a few possibilities that exist for playful, goal-oriented themes. A good theme has benefits beyond promotion and contextualizing information. A theme can make your event more memorable, can unify different teams around a common idea, can focus conversations throughout the event, and can add a boost of inspiration. The end result is greater engagement and a more lasting impact. Woohoo! 
Empower with training.
Increasingly, and especially in companies focused on technology, employees are saying they want more training during the SKO. The type of training depends on the age and level of experience. Let's keep things simple by dividing this into two distinct areas. 
Younger employees, especially those who've spent their early careers in remote or hybrid environments, are keen to improve soft skills. These include leadership, time management, communication, problem solving, etc. Set them up for future success by offering training sessions and keynotes in these soft skills. 
Advanced employees want to hear from sales experts and train in emerging technology. They enjoy motivational content, industry trends, and high-level strategies for lead generation. Organize keynotes and training sessions for these employees so they can continue to grow, personally as well as professionally. 
Use these distinct groups to organize your activities throughout the Sales Kick-Off. Technology demonstrations are one offering you can provide to both tiers, especially for technologies that are set to become industry standards, like AI and virtual reality. The best way to empower your employees in the face of change is by giving them the tools to make the best of these new opportunities. 
Optimized organization.
What do an SKO and a desk have in common? The more organized they are, the more you'll get out of them. It doesn't matter how good your information is if it isn't organized well. If employees don't have time to absorb the keynotes and presentations, you might as well host them in the monkey pen at the local zoo! 
Kick off your SKO with a light-hearted welcome that introduces the theme of your event and the intended takeaways. Each employee should have a basic understanding of the major talking points and the training they can expect to receive. Start each day with a similar setting of expectations—and complimentary coffee couldn't hurt either.
Recapping the previous year's successes is a great way to start your SKO on a positive note. It will instill confidence in your team that, since they succeeded last year, they'll be able to do it again this year. You can also recap the previous day's talking points at the start of each day to ensure clarity is maintained from day to day. 
Schedule the highest-level keynotes or meetings during times of optimal learning. The last thing you want is a bunch of fuzzy-brained employees trying to understand a vital keynote. According to science the best times for learning are 10:00 AM — 2:00 PM and 4:00 PM — 10:00 PM. Save your high-level talks and training for these times and fill in the rest with networking and fun!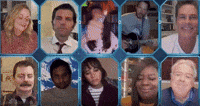 The hybrid advantage.
The newly adopted hybrid work environment is opening new doors for SKO 2024! The most obvious advantage is accessibility. If you have remote workers who live far from the venue, you can keep them feeling the love by streaming all major keynotes and meetings. Offer special "virtual" talks to further incentivize remote employees. 
Leverage the power of event apps to bring in-person and remote attendees together. Group message boards allow all employees to discuss key points and initiatives, as if they were in the same room. During keynotes, attendees can submit questions via an event app whether they are in the audience or relaxing on their couch. Trending technologies like AR can further elevate the experience. 
If you really want to make your remote employees engaged with the Sales Kick-Off, consider sending them an "event box." This could include branded swag, a ring light, headphones, and other accessories to elevate the virtual experience. 
An added benefit of the hybrid style is an extended SKO. These events usually take place over an intense handful of days. Now, you can spread the information out with major keynotes and activities taking place across three to four days in person, then schedule extra virtual meetings, QnAs, mini discussions, and keynotes throughout the following week. This extra time will help employees to internalize the information, making it easier to put it into practice. 
The power of play.
Don't forget to have fun! The future may be uncertain and the information may be important—and very technical—but that doesn't mean you can't have a good time. In fact, making the information fun to engage with will make it more memorable.
Include games throughout to add some razzmatazz to training sessions or meetings. Live quizzes are a fun way to review information or to learn about changes in the industry, especially if you organize people into teams to compete. Who doesn't love a good game of trivia? Organize mini-sales competitions to practice new strategies in a fun, hands-on way. 
Your itinerary doesn't have to be limited to experts and senior leadership. Schedule live performances like bands or comedians to break up the technical routine and create intrinsic desire for your employees to attend. As much as your SKO is about setting goals and learning important skills, it's also about getting your teams excited for the new year. There's no better way to do that than a celebratory live performance from your favorite cover band!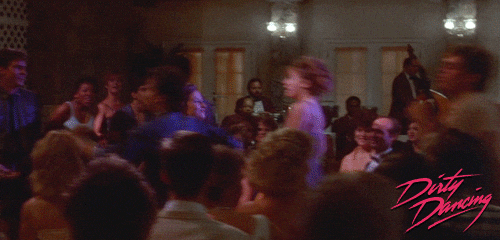 Leap into success.
It's the beginning of a new (fiscal) year and anything is possible! As stressful as it can be to look to the future, it's also incredibly exciting. No matter what your theme or goals are, if you look at your upcoming SKO as a chance to inspire, to discover new opportunities, and to grow in your personal relationships and skill sets, your attendees will walk away exhilarated. 
It's easier than you think to plan a stunning Sales Kick Off. Get creative with a motivational theme, consider the advantages of hybrid technologies, sprinkle in some games or live shows, and organize each day for maximum impact. Aside from these unique areas, a Sales Kick-Off is built by the same basic elements that all events are. 
If you plan it right, this year's SKO is an opportunity to leap into success!