Let's get personal… with our event planning! It isn't enough anymore to create events with unforgettable venues and notable speakers. You need to create something that feels unique to each attendee. This is how you create high-value experiences. 
The world is getting more personal, and it isn't just because of Twitter. Baristas write your name on coffee cups, Spotify curates playlists based on your listening, and your phone addresses you by name—or by Queen Bae, whatever you prefer. The point is, experiences matter more when they're personal because they make us feel like we matter more. 
Personalization is climbing to the top of event trends. By designing your events to feel personal, your guests will be more likely to attend, will be more engaged throughout, and will remember your event far longer. It's the secret in the secret sauce of great event planning! 
It's time to level up your planning game. Time to get personal.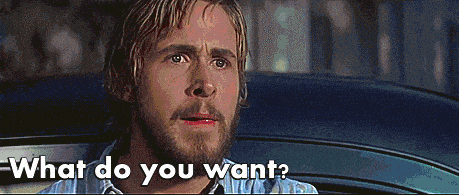 Understand your audience.
Don't panic, creating several hundred (or several thousand—yikes) personal experiences is easier than it sounds. You'll start by gathering basic information on your prospective attendees. Conveniently, this is also where their experience with your event begins. 
Meet your new best friend: the registration form! It isn't just for managing attendance numbers. It's a powerful tool in getting to know the personalities of your guests. Use it to gather necessary information on your attendee's preferences so you can refine the details of your event. Don't ask for too much, though. You don't want to give off stalker vibes! 
Important information to gather: 
Company/position 

Dietary preferences 

Sessions attending 

Topics of interest 

Hotel accommodations 
Use the collected information as a foundation and a guiding light when deciding how to set up your space, what caterers to work with, and while brainstorming fun personalization ideas. Organize common details into groups and you'll see perfect opportunities for large-scale personalization, including desired speakers and food preferences. 
Repeat this process when the event is over. Send out feedback requests—with a thank you, don't forget your manners! Ask detailed questions about what they liked and, most importantly, what they'd like to improve. If returning guests notice that you've utilized their ideas, they'll feel like a valued member of your community and will be even more likely to return. 
Customize the experience.
Create a custom experience from the very beginning with customizable registration flows that change based on guest answers. Tell them right away that you care about their individual experience by offering unique tickets or discounts based on group identity. They'll feel excited knowing they're going to get an experience tailored to them. 
Surprise attendees with custom swag bags when they arrive. Label each with their name and, if possible, include one or two "personal" items. Include an item that relates to their position within the company. They'll feel seen and will have something useful in their daily work. 
Anticipate guests' needs throughout the event. Provide directions to the sessions they plan on attending, parking guides, unique programs, and if there are any dietary restrictions, make sure you plan for these. Depending on the size of your event, you can even feature attendees' favorite foods. You might devise custom desserts with the names of each attendee. Talk about a sweet surprise! 
In your post-event thank you email, include photos from the event to bring back the good times they had. Added a photo booth? Send those pictures along for an extra-personal touch. If there was a videographer, send a video montage of the best moments from the event that they can return to for a hit of nostalgia.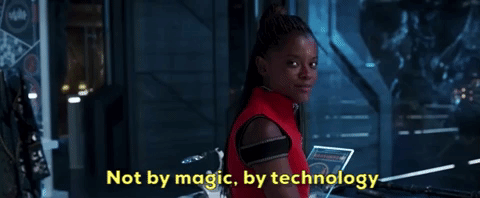 Leverage technology.
Put down the Advil. The power of AI and machine learning has made gathering and organizing data easy. Use this innovative software to manage all of the information you'll collect before, during, and after the event. It'll save you time, too, so you can spend your energy (and your Advil) on planning a truly personalized experience.
Self check-in machines are a great tool for personalization! Attendees will effortlessly manage their check-in process, receive personalized badges, and will get through check-in faster. That's less grumpy attendees and more time spent mixing and mingling! 
Take advantage of our universal phone addiction. Use mobile apps to integrate personalization into every step of your attendee's experience. They can design custom itineraries, routes through the venue, and will receive notifications for upcoming sessions or recommendations based on previous activities. It's like a personal assistant! 
Apps can foster more personal engagement, too. Gone are the days of hand-raising during Q&As. Mobile apps allow attendees to submit questions during keynote speeches as they come up. Certain apps allow attendees to vote on questions proposed by other attendees that they'd like to hear answered. You'll build personalization and community at the same time. 
Create custom content.
Give them something they can take home. Custom t-shirts, hats, notebooks, pens, and sweatshirts are great event-exclusive content that attendees will cherish long after the event ends. Add the attendee's name for extra personalization. If exclusive keynotes are being held, offer related merch that lets guests show off their inclusion in a one-of-a-kind experience. 
Take advantage of hybrid event trends by curating extra content that guests unlock by attending certain keynotes, booths, or experiences. Offer exclusive videos or entrance to online chat rooms or a semi-private webinar that follows up with their previous interests. You'll personalize the experience while helping each guest get the most out of their interests. 
Get your Insta-stalking game on! Keep an eye on the speakers or entertainers that your attendee base seems the most interested in. Social media is a great resource for discovering who your attendees are watching and engaging with most. By inviting these speakers, you'll create a natural interest in your event and will encourage deeper engagement.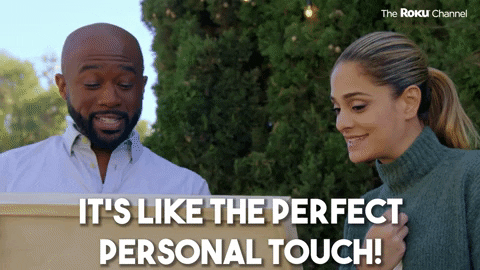 Make it personal.
When it comes to improving the attendee experience, nothing beats personalization. This one decision can elevate all other event trends by making them more meaningful. Creating an event catered to attendee interests and needs will leave a more lasting impression and will encourage deeper engagement during the event.
Don't forget your best friends! We're talking about the registration form, mobile apps, and AI software. They're the most powerful tools for creating a personalized event. Remember, it's as much about the little things as it is the speakers. Custom swag bags, merch, and personalized thank-you emails go a long way in making attendees feel cared for as individuals. 
The deepest connections we can make feel one-of-a-kind. By designing a personalized event, you'll make your attendees feel seen as individuals, creating a stronger bond with them which, at the end of the day, is the ultimate metric for success. 
It's time to get personal!