It's safe to say that short-form video content is taking over on social media. Whether you're scrolling through TikTok, Instagram Reels, or Youtube Shorts, everyone seems to be in love with this snappy and concise content. Plus, that algorithm can match us with like-minded people in a snap.
This is a big marketing opportunity for your event. In this article, get ready to embrace the power of lights, camera, and action as we present our top video topic ideas to effectively promote your event and elevate your brand presence.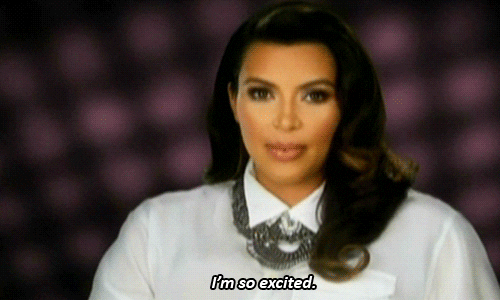 1. Build anticipation.
Create buzz and build anticipation for your upcoming event by sharing event news or announcements through social media. Take this opportunity to show off your lineup of performers, speakers, or special guests. Have you secured the venue? If so, a virtual tour is the perfect way to give your followers a taste of the event atmosphere. Show the venue's unique features and try to capture its essence. This can help your guests visualize themselves attending your event, creating a stronger connection and a desire to be part of the experience.
Here are a few examples of short-form video content ideas to help amp up anticipation leading up to your event.
Announcements (ticket sale, event date, location, this year's theme)

Showcase the guest lineup – highlight their skills or sneak peak performances

Tour of the venue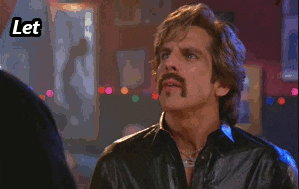 2. Host a Q&A.
​​It's time to answer your followers' most burning questions. The perfect way is through a short-form Q&A – a "question and answer". This is a great way to engage with fans, educate, and highlight cool parts of your event. Plus, it's an evergreen source of content.
To start, request your social media followers to ask questions they may have about the event. Compile all of the questions, then pick the most interesting from the bunch. Next, it's time to answer. Choose the most knowledgeable people from your team to answer the questions – or step into the spotlight yourself!
Consider hosting themed Q&A sessions and divide the questions into subjects, allowing for deeper exploration. Encourage your audience to ask questions about the events, its participants, or the overall process.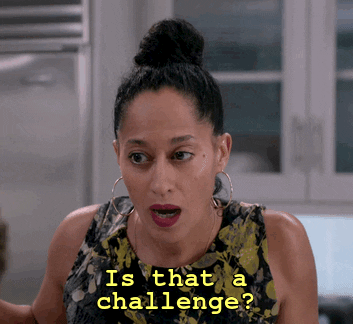 3. Create a challenge.
Unleash the creativity of your audience with content challenges on your social media. Start by creating challenges that resonate with your event's theme. Then encourage followers to create and share videos showcasing their unique skills or talents. By incorporating these strategies, you can create a buzz and connect with your audience on a deeper level.
If you haven't tapped into the power of AI, it can help come up with many great ideas in less time. Thank you, technology! Check out our blog post on how to get started using ChatGPT for your event.
On the day of the event, you can host an award show to recognize the best videos. You can even offer prizes to the first-place winners of each category, such as tickets to next year's event. Leverage the power of social media #hashtags to boost participation. You can create your own custom hashtag. Keep it simple so it's easy to remember!
A few examples of challenges could include : #talent – Showcase their singing, dancing, painting, or LEGO skills based on a theme related to the event.
#triviachallenge – Test your audience's knowledge by answering fun questions related to the event??
#captioncontest – Invite your audience to come up with witty captions for goofy event photos (ensure you have consent from anyone featured in the photos before sharing).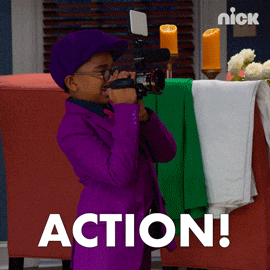 4. Film the event.
It's easier than ever to capture high-quality content with smartphones, so it's time to capture that sweet video footage! The videos can later be repurposed into short-form video content that can quickly give followers an idea of whether your event would suit them. Within event guidelines, capture anything from guest speaker panels, dance competitions, to the guests at the venue.
We loved the clips of celebrities attending the 2023 Met Gala featured on the Metropolitan Museum of Art's TikTok page. This year's theme was "in honor of Karl (Lagerfeld)". Who had a better fit – Billie Eilish or Pedro Pascal?
Encourage your followers to share their own videos on social media using a custom hashtag (for example, #comiccon2024). Go through the hashtag to see what your guests have been posting – don't forget to leave a friendly comment! By staying interactive with your followers, you can build brand loyalty.
Next, reach out to guests who have posted great content to ask if they'll let you use clips from the event in exchange for a shoutout to their page. Don't forget to tag their username in any final content!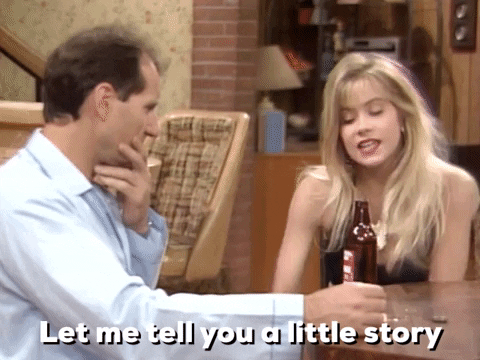 5. Share your stories.
There's nothing better than a good story. Take your followers on an adventure through the chapters of your brand! To connect in a more authentic way, share the tales that can make your followers laugh, cry, or both. An interesting story can grab attention and get people invested. Wait – so what happened next?!
You can choose to tell the story yourself on-screen, or use the magic of voiceover. With platforms like TikTok and Instagram, recording (and re-recording) voice overs for video clips is a breeze. When choosing video clips for the voiceover, keep it simple yet interesting. The footage should resonate with your event's theme and complement the story being told. Remember: attention should be focused on the story. Now when you share hilarious mishaps or heartwarming moments, you can engage your audience and leave them hungry for more. Hello, new followers!
Here are a few examples of stories to share :
Your brand story: when did the idea for your brand/event first hit you? What set everything in motion?

A lesson you've learned: we've all had to learn a thing or two along the way. What is a situation that changed the way you do business?

A funny situation: what tale would your followers find humorous?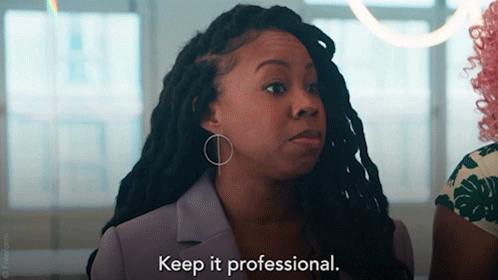 Represent your brand in a positive way.
With short-form video content being a powerhouse in today's digital world, there are so many fun new ways to market! With the ideas we've talked about today, you can create content that captivates your ideal audience.
Though you should sprinkle lots of creativity throughout the content creation process, remember that you represent the brand. Keep it professional! It's vital to think twice before posting a video or replying to a rude comment. By staying positive and professional, you'll build a great reputation. Don't forget to moderate your social media to delete any inappropriate comments or spam.
Now that you have a few ideas up your sleeve, it's time to start capturing some great content! Remember: always keep your phone vertical while filming.