The attendees are gone. The venue is cleaned up. The party is over—right? Wrong! The most important part of event planning happens after the event. This is the time to solidify those relationships, evaluate your success, and set yourself up for the next great occasion. 
Handle the post-event period properly and you'll reap benefits beyond the event itself. It's all about one thing—long-term thinking! 
Evaluate your success.
Sometimes to move forward, you've got to look backward. This is never more true than with event planning. After all is said and done, take a look at your event to evaluate it for successes and areas of improvement. 
Look at your goals. Whether you set out to improve registration numbers, attendee engagement, or ROI for sponsors, comparing your goals to the outcome offers an immediate indicator of success. If you didn't reach your goals, ask yourself where you can improve or whether you need to adjust your targets. 
Save yourself a headache. Be as detailed and organized in your evaluation as you were in your planning. Organize your goals, data, feedback, and financial gains in an easy-to-read fashion. Don't just evaluate your goals, but pay attention to your sponsors and vendors, too. This is a team effort, people! 
Be open to negative feedback. No one enjoys criticism, we get it. But think of it as an opportunity for growth in your events, planning practices, and as a way to get closer to your goals. Once you've had a good cry, take advantage of the opportunity that criticism offers you!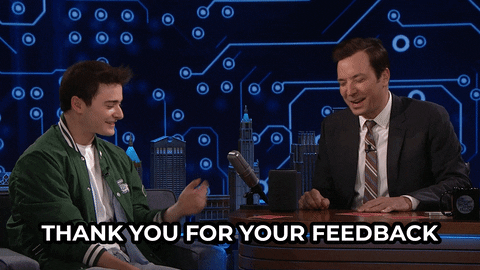 Follow up. 
Your relationships don't end when attendees leave. Send a thank you email with photos and videos from the event as a reminder of all the fun they had! Be as personal as possible, and make sure to express your gratitude for their attendance.
Alongside a heart-warming thank you, send a survey to gather attendee feedback. The best way to learn if your event was a success is to ask! If you send surveys gauging attendee interests and desires during registration, compare them to the post-event surveys. You'll know if attendees got what they wanted out of the experience. 
Be detailed and purposeful in your questions, offer numeric responses that make it easy for them to specify their satisfaction. You'll get deeper insights into the attendee experience and create a more personalized interaction, too. 
Pro Tip: Send surveys and feedback requests to sponsors, vendors, and the venue owners, too. You'll get a look at their engagement levels while nurturing that all-important bond. Following up with your most important relationships will ensure they have your back in the future. 
And don't forget to ask nicely!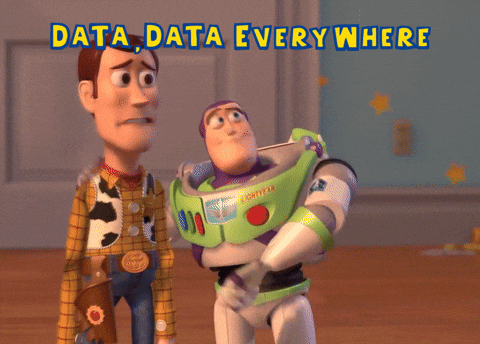 Analyze data.
A picture may be worth a thousand words, but data is priceless! Do yourself a favor and start collection early, from initial social media reach to post-event feedback. The more data you collect, the clearer your event's "picture" will be. 
Examine KPIs (Key Performance Indicators) to see where you succeeded and where you need to improve. Compare ticket sales or registration numbers to the final attendance rate. Take note of financial metrics, too, like net revenue and in-event sales. No matter the KPI, you're looking for two things: signs of growth and how much. 
Break out that data-tracking tool belt! Implement digital apps with live polls to measure attendee satisfaction in real time. AI technology has made data collection and analysis effortless, so take advantage of these trending tools! Set up informational booths where guests can bring their concerns. This provides extra insight while improving the attendee experience. 
Track which activities or speakers garner the most interest and take note for future planning. Keep an eye on trending interests, speakers, and topics so you can provide consistently relevant experiences. Create ways for guests to interact with speakers like QnAs, live polling, or surveys to better understand why certain speakers were more popular than others. 
Pro Tip: Use mobile apps to track the frequency of messaging between attendees. Events are all about building relationships, and this is the best way to see how successful you were at fostering those connections.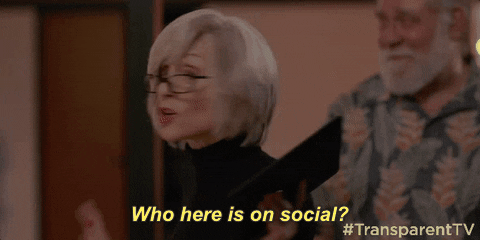 Get social.
You know what they say, all press is good press! Head to social media to see if, and how, people are talking about your event. Make sure it's positive before you get into the nitty gritty details of reach, follower count, and other metrics. 
Track how many mentions you get and how often your content is shared by attendees. Set yourself up for successful post-event marketing by creating a unique hashtag that attendees can use before, during, and after the event. This'll make it easy to track the conversation surrounding your event—just follow the hashtag! 
Social media metrics to track: 
Follow growth 

Content engagement 

Number of tags, shares, and mentions 
Keep the excitement going by posting photos and videos from the event. Tag vendors, sponsors, and the venue as a public thank you. You'll nurture these relationships while encouraging them to share your content with their audience. This is a great way to create social proof and drum up interest for future events. 
Pro Tip: Note what percentage of engagement is made up of followers vs non-followers. You'll get a clear picture of how many people are being introduced to your brand. Adjust your target demographic as needed and start putting together the next event's invite list! 
On to the next.
Once you've evaluated, analyzed, and followed up, it's time to look ahead. Look over all of your information—hopefully you've done a good job organizing it—and pick out a handful of things you'd like to improve on the next event. 
Pay attention to those improvements that'll have the biggest impact. These are solutions that, once implemented, will solve more than the one problem you're looking at. It's like dominoes! Strategize your improvements to gain maximum benefits. 
Make a list of all the vendors, speakers, and sponsors whom you'd like to work with again. Whether they join you on the next event or on an event several years on, what matters is nurturing these relationships for the long-term. By doing so, you'll expand your network with each event your plan.
Once you have a new strategy in place complete with improvements, goals, and an expanded network, it's time to roll up your sleeves and get on with the next event!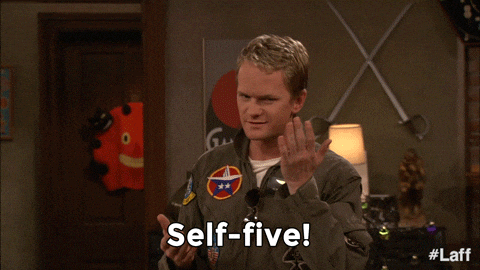 Congratulate yourself.
Your next event begins when your current one ends. Make the most of the post-event period and set yourself up for long-term success. 
Strategize for this time period so you don't get buried under data, questions, and possible improvements. Use established goals as a framework for your evaluation. When choosing your next improvements, pick ones that'll solve multiple problems with one action. 
Most important of all, congratulate yourself! It isn't easy to plan an event, and no matter what went well (or not so well) getting from the initial concept to the final survey is an accomplishment worthy of celebration. Be present for each level of success and the whole journey will be a delight. It's an event planner's life!