"It's sometimes viewed as a 'doomsday' conversation, but… we're not going to talk about a zombie apocalypse or anything like that. We're going to keep it real." — Mary Davidson 
Canceled speakers, unexpected rain—Oh my! Challenges are an inevitable part of the event planner's journey. Let's talk about how you can overcome them. 
Expo Pass recently hosted a webinar, Contingency Planning at Events: What to do when things go wrong? In it, we spoke to Logan Clements (Logan Strategy Group) and Mary Davidson (EP Events) who together host the Better Events Podcast. We covered everything from natural disasters to walkie-talkie etiquette. Watch our recap of the event or read on for highlights including best practices and a Q&A at the end. 
Roll up those sleeves and get out your notepads, it's time to talk about what to do when things go wrong!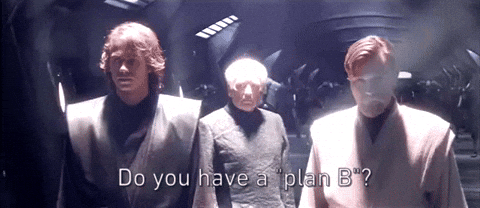 What are contingency plans? 
"Overall, I like to view them as a plan to be proactive rather than reactive." — Mary Davidson 
This is no zombie apocalypse, but it is a vital conversation. Knowing what to do when things go wrong is key to managing a successful event and a long-term career. So, what are contingency plans, exactly? Google said it best. A contingency plan is "A plan to take a possible future event or circumstance into account." 
You could have contingency plans for weather, catering, communication, speaker cancellations, and anything else that could conceivably go wrong. As Mary emphasized, this isn't about doomsday planning or manifesting negative outcomes. It's about preparing for possible challenges so you can better manage them.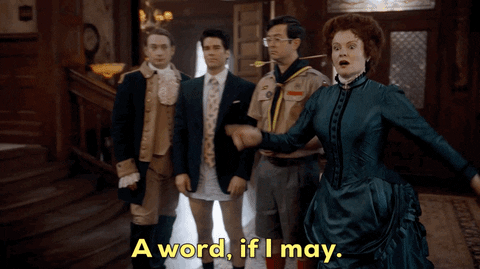 How to discuss back-up plans.
"A common issue with contingency planning is that it does get put on the backburner, whether it's because people don't want to talk about it… what helps, is getting a lot of people on board." — Mary Davidson
We don't want to freak anyone out. The trick to discussing possible hiccups and relevant contingency plans is to do it in a way that leaves your team feeling confident. The more people that know, the more normal this kind of planning will feel. 
Make sure your event manager is aware of any contingency plans. After all, it's basically their job to facilitate the conversation. You'll also want to inform any partners such as your client, the event co-chair (if there is one), venue, and vendors. Think of it like this: whoever will be affected by the back-up plan should know the back-up plan. 
Walk staff through the flow of the event and point out potential areas of conflict and how they can handle them. Empower your staff by assuring them that they can take their time to do a good job, as opposed to feeling rushed by frustrated attendees. Providing an "incident action plan" is a great way to condense all of the information into an easy-to-access place, so staff aren't scrambling to remember protocol in the middle of a crisis.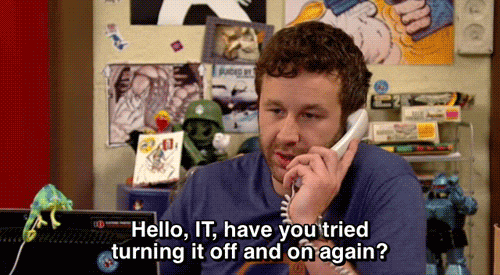 Communicating with attendees.
"It can be funny. I had a pool-themed corporate event that said 'The pool's closed for maintenance, we'll be back shortly' as their slide." — Logan Clements 
Nobody wants to look bad, but its better to get out in front of a problem. Notify attendees of important changes as soon as you can. We get that this can be delicate, no one wants to be yelled at because you ran out of mashed potatoes at the buffet, but there is a way to communicate with attendees effectively. 
Pre-draft emails for specific situations. Logan shared an example of a virtual event she planned where they pre-drafted emails in case the link didn't work. They included a back-up link to ensure minimal interruptions to the talk. Fortunately, they didn't have to use it, but if they did, they would've avoided having to draft an email while in panic mode. It's hard to sound eloquent and in control when you're panic typing. 
Event apps are a highly-efficient method for communicating with attendees throughout the event. They can be notified of any important updates or sudden changes immediately and en masse. Good news. Expo Pass has designed an app that centralizes communication and allows up-to-the-moment feedback. 
Remember that attendees can be very forgiving. They understand that things go wrong and changes will have to be made. If you're upfront about the situation, they'll happily follow your lead. All people want is to feel confident that you'll provide a solution.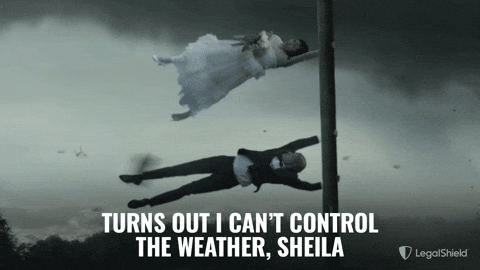 Contingency plans for bad weather.
"As you get into the hundreds of people, you should probably have a medical professional EMT team on site." — Logan Clements 
It isn't all sunshine and rainbows. The question is, how will you learn to dance in the rain? Okay, cheesy metaphors aside, let's talk practically. While we can't halt the rain, there are several things you can do to manage tricky weather. Keep a weather eye (pun intended) on the forecasts leading up to your event. The better you know the area, the better you can prepare in the early planning stages. 
Renting tents, tent walls, and extra coverage is a great way to prepare for unexpected storms. If you're hosting in an area that could become excessively cold, having heaters on standby will keep your guests from turning into popsicles. Similarly, while planning your budget, set money aside to use in case of unexpected issues. You'll be financially cushioned and, if you don't use it, then you've just come in under budget! 
For emergency situations, have all relevant information collected in a single place. If you're planning a large-scale event, consider having EMTs and ambulances on site. Mary recommended taking a look at the work of Jenn Houtby-Fergesun, a risk specialist. Start your contingency planning with safety and work your way down to back-up snacks. 
Lastly, know your cancellation costs and whether or not you can reschedule. The legalities might be taken care of by another department, but it couldn't hurt to have a working knowledge of this space. We don't want any surprise lawsuits on our hands!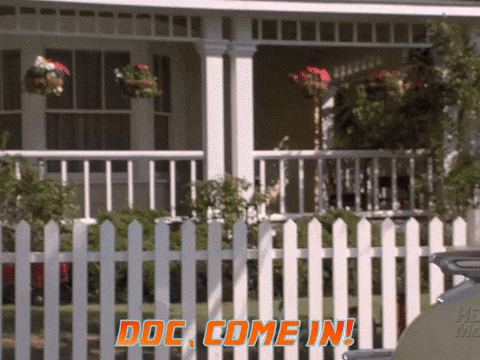 Vanished speakers and run-away schedules.
"Set expectations with the staff and then give them [lines of] communications." — Mary Davidson 
"Where did they go?" This is a question no event planner wants to ask. But sometimes a speaker goes awol and you need to handle it. Set yourself up for success by having an on-set plan for communications with your team. Walkie-talkies are an efficient way to put out an immediate search for a missing speaker. 
If you're running out of time, discuss with the client how to best handle the situation. Is it possible to restructure the program and move up a different talk? Is it better to take a ten minute break while you search the restrooms or smoking areas? Discuss these options to find the best solution to the problem. If possible, send in a replacement.
This situation is one way, but not the only way, that your event can run over time. If it happens, start looking for ways to cut time. This could mean signaling to the speaker that they need to wrap up or by cutting the Q&A section (something we didn't have to do during this webinar; see below). People are rarely upset if things end earlier, but few attendees will be happy to stay later. They want to take advantage of that hotel pool. 
Again, set yourself up for success by avoiding aspirational time calculations. Base your schedule on the actual time each talk or mini-event takes. Use stopwatches or other timers to get an accurate assessment and then add roughly 5 minutes as a buffer. Trust us, this isn't the place to be ambitious.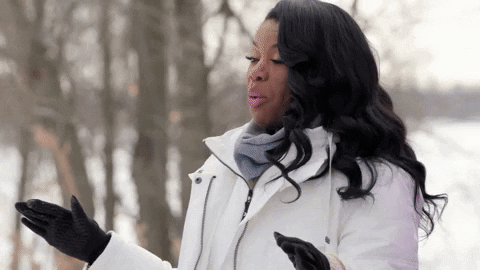 Post-event communications.
"I feel empowered when things go wrong because we get to show off our skills as event pros." — Logan Clements 
Woooh! You made it through the event! Now, the final step in contingency planning is discussing what went wrong, why, and how you fixed it with the client. Just like with attendees, if you're upfront and transparent, your clients will be more willing to give you a break. 
Take notes throughout the entire planning process to make these talks easier. Don't rely on your memory, especially for complicated issues. The clearer and more specific you can be, the more understanding your client will be. Use these notes to put together a post-event report. This is a practice that Logan credited as her "secret sauce." It will help you debrief following a rocky event and, even better, can be used to better plan future events. 
Include a column for what you'd do differently next time, to prevent or better solve the issue. This shows your client that you understand what happened and are actively seeking more efficient solutions. If they know you've learned, they'll feel more confident in your abilities. 
If you really want to make up for any stress to your client, you can offer a discount on services. While they may be happy to pay the full rate, it's a considerate gesture and one they'll remember in the future. When it comes to following up on unexpected issues, accountability is the quickest way to move forward and maintain your relationships.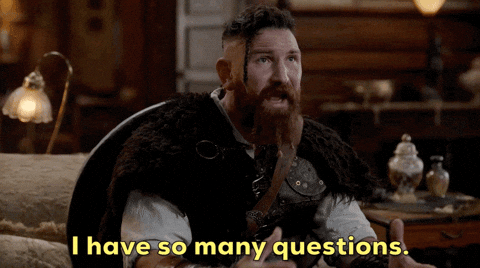 QnA.
We had some wonderful attendees who asked brilliant questions throughout the webinar. Logan and Mary's answers were so insightful, we had to share a few! 
What do you do if you get sick/have a personal emergency? 
It happens to us all eventually. We're only human! This is why having event partners is so important. If you get sick and are unable to, say, attend a webinar on contingency planning, make sure you have someone you can call in to replace you. To make it easier on them, organize all relevant documents and info in one easy-to-access place. 
Here's a great idea: put together a self-care kit! Fill it with everything you'd need to maintain your mental and physical wellbeing, especially for those week-long marathon events. 
How do you balance contingency plans with your budget? 
Things might get tricky here, so having open and honest conversations is vital. Let clients know your reasons for building contingencies into the budget. Acknowledge the possibility of not using these items, but the risk of not having them on-site, too. Ultimately its the client's decision, but make sure you've made your recommendation clear in case things go awry. 
Advocate for these items through the lens of how it will help the overall event and be sure to do it upfront. Your client will be more likely to accept if it isn't presented last minute. You can further ease these discussions by offering "tiers" of back-up expenses. This allows your client to work with their specific budget and goals. The flexibility is empowering. Put together low, medium, and pricey tiers of preparedness. 
What persons or teams are responsible for walkie-talkies? 
We mentioned walkie-talkies earlier, but who exactly gets them? The AV team may already have their walkie-talkie set up, but it's wise to give the logistics and check-in teams a pair. Any event leads should have one in case of emergencies. Organize a channel for each team in order to facilitate fast, easy communication. 
Train your team on how to use walkie-talkies. Designate what is a walkie-talkie convo (like the search for a missing speaker) and what should be a text (any minor issue that doesn't need an immediate response). You can get a set of 6 walkie-talkies on Amazon for relatively cheap, or check out the Unity app and headset, recommended by Logan.
Bonus Q&A with Logan and Mary. 
Do you include your vendors in your contingency plans?
In an ideal situation, yes! Many vendors should be coming to your event with their own backup plans so be sure to ask them ahead of time what their contingencies are. And if any of your vendors are impacted by your contingency plans, then they need to be included. For example, let's say your caterer who would be set up outside needs to know your rain/weather plan and be aware of where you'd be placing them instead. I'd highly suggest reviewing some of these scenarios in any prep calls you have with the vendor to make sure you have all your bases covered and they have their own contingency plans (ie. what if the power goes out, do they have enough supplies, etc.). 
Do you work in walkie-talkies to the event budget, or do you bring those with you personally?
We usually try to work them in the event budget if the venue doesn't provide them, especially if it's an outdoor event or location they may have poor internet so instead we'll rent a radio walkie talkie. One low-budget alternative is the app Unity Cloud, which turns your cellphone into a radio and allows you to have multiple channels that you can listen in to at once. In some cases, we've worked that fee into our overall event fee since it ranges from $50-$200/event depending on the number of users you want on the radio channels.
How do you handle pushback from your team when trying to plan a contingency plan?
Pushback is definitely normal in these situations. We've had people who are worried that talking about what to do when things go wrong will actually make that happen. To help facilitate those discussions, first revisit the goals of the event with them and how a component of the event going wrong could impact the guest experience. Sharing specific examples of how the guests would be impacted can help to show the importance of being prepared with a plan. If the team is still not on board, at minimum, make a safety plan and distribute it or make your own plan to show that you tried your best to be proactive. 
What is something we MUST include in a "just in case" plan for our events?
For in-person events, the location of AED and who on the team is CPR certified. For virtual events, have an alternative meeting/streaming link ready to send out and discuss with your speakers how you'll get ahold of them if you/they have any technical difficulties (a text group is great!).
Do Logan or Mary sell/share any documents/templates they use for events?
We don't currently have a library of templates at the moment but it could be in the pipeline. We do have a free template of our go-to Run of Show so send us an email bettereventspod@gmail.com.
How often should we update our event's backup plan?
For us, this is more of an event specific checklist than a one-size fits all plan. We customize this to the specific needs of the event so in that case, it's constantly being revamped! If you're responsible for one annual event, it's best to revisit your back-up plans annually, ahead of your event to make sure it's up to date. 
Whats the weirdest contingency you planned for?
This is a funny question since it feels like there's always a story behind it. We have one planner friend who has in her onboarding questions for performers if there will be any active flames/fire involved since she had one group surprise her with pyro at a performance in a venue that explicitly said no fire. Virtually, our weirdest was also fire related, after having servers catch on fire and crash part of our virtual website, we always ask platforms where their servers are hosted, if they've ever had outages and sometimes we do mention this scenario to validate our odd questions. For in-person, you'll often get different requirements and scenarios you'll need to plan for based on the venue. One back-up plan that was out of the ordinary was working with animal welfare at a zoo for animals being reactive to our event noise.
We'd love to hear your stories, feel free to connect with Logan and Mary on LinkedIn and share your weirdest contingency plans or send us an email at bettereventspod@gmail.com. 
Additional Resources.
Podcast Episodes on Back-up/Contingency Plans: