It's a Barbie world, and we're living in it! The film has smashed records in its opening weekend, netting a whopping $155 million in the first few days and becoming the highest-grossing film by a female director. Beyond the box office, however, the Barbie marketing campaign has generated a level of hype that's an "event" in itself. 
If you're looking to generate similar buzz around an upcoming event, take a close look at the Barbie marketing effort for some unconventional trade secrets. While some of these tips center around growing technologies, others will encourage you to think outside the box. It's time to add a touch of pink to your event planning game. 
Let's go Barbie!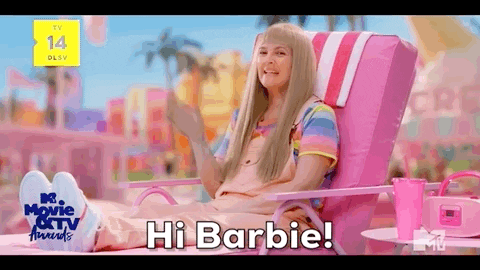 Leverage "earned media".
From the very beginning, the Barbie team gave potential attendees the ability to engage directly with the film's marketing. AI filters allowed people to put themselves into the Barbie posters. These were posted on feeds or used as profile pictures, creating a personal connection to the Barbie brand immediately. It was the beginning of the Barbie cultural takeover. 
The marketing team was very specific about what they revealed of the film's plot, choosing to tease instead of dump buckets of information. As the Warner Bros president of global marketing Josh Goldstein explained, "We saw it as a breadcrumb strategy, where we gave people little elements of the movie to stimulate curiosity and that created conversation." 
It's possible to forget about the power of withholding information. We all know it's important to clearly communicate information to attendees, but be wary of over communicating. It's perhaps one of the most impressive and subtle aspects of the Barbie marketing. Decide which pieces of information can be used to stimulate curiosity on social media and leverage these conversation starters. 
The combination of engaging filters and stimulating reveals created an environment ripe for virality with the Barbie campaign. This is how they generated "earned media," or media other than paid promotions such as social media mentions or user generated content. It was only a matter of time before Barbie took over our feeds!
Brand collaborations.
Brand collaborations are a staple of marketing campaigns, but Barbie took it to another level. The number of brands that jumped on the pink bandwagon is staggering. Obviously, Barbie's associations with the fashion world opened doors for exciting collaborations. Consider what associations your event naturally has in order to create a perfect marketing marriage. 
Hold onto your hats, the Barbie brand collaborations included candles, nail lacquer, rollerblades, suitcases, shoes, cosmetics, and even a pink hamburger courtesy of Burger King. These brand tie-ins were made easier by the power of pink. The inseparable nature of Barbie and pink is a testament to the power of a striking color palette. Eco-friendly events can make use of the color green in a similar fashion, for example. 
What stands out about the Barbie brand collaborations is how they make it about more than the movie. They weren't selling a film, they were selling a lifestyle that people could participate in long before the movie and long after. This deepened the connection people had to the film, generating organic ticket sales and hype. 
Consider what your event stands for and how you brand tie-ins can further empower attendees to embrace these values in their daily lives. Barbie stands for inner beauty, personal empowerment, and community support—the brand tie-ins allowed people to directly engage with these values, creating a Barbie culture. 
Think outside the box.
That pink burger isn't the only unusual result of the Barbie marketing campaign. It's certainly one of the weirdest, and an example of how you can use unconventional marketing strategies to generate word-of-mouth. From the beginning to the end, Barbie broke the mold of film marketing. 
It started with the first teaser, which referenced the opening of Stanley Kubrick's iconic 2001: A Space Odyssey. The team knew what they were doing with this hilarious flipping of such a famous film. It was sure to get people talking, and made it clear that Barbie was not going to be what people expected. While you may not reference Stanley Kubrik, by framing your event through an unconventional lens you can generate interest. 
Josh Goldstein put it best, "We thought that, by shaking them, we could create a tremendous amount of curiosity." 
Other unconventional yet irresistible marketing stunts included renaming a British subway station "Barbiecan," creating pink tardis, and a Bumble dating event featuring tips from Barbie and Ken. The success of Barbie is a testament to the power of thinking outside of the box. According to Barbie, the event experience begins with the marketing. 
Embrace your inner Barbie.
Looking at the Barbie marketing, it's clear that the most memorable stunts could only have been pulled off by this film. Just like the story, the Barbie marketing success encourages you to tap into the unique personality of your event and brand. Start here and create moments that only your event could create. 
The best example of this for Barbie was the Malibu dream house that popped up on Airbnb. No other film could create a pink dream house and rent it out as a promotional stunt, but Barbie could. Find out what your "dream house" is and you'll have the beginnings of a one-of-a-kind marketing campaign. 
It can be easy to fall into a pattern with marketing strategies. Shake up your traditional approach with event, market, or brand-specific ideas and you'll find the possibilities of event marketing are truly endless. The Barbie film has reminded us of the power that comes with embracing our uniqueness. Use this principle in your marketing to give your promotions an enticing individuality!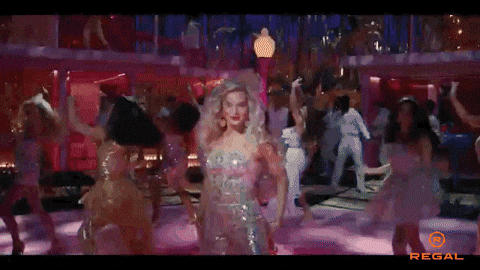 An event planner's world.
The Barbie marketing campaign was truly one-of-a-kind, but there are many take-aways for event planners looking to elevate their marketing game. Start off by leveraging AI to create engaging social media content such as filters, posters, etc. Use carefully-selected info drops to generate curiosity and word-of-mouth. Think of this stage as starting the conversation around your event. 
Brand collaborations and a striking color scheme can be used to extend the experience of the event. Allow attendees to identify with your event by creating a lifestyle around it. This will drive organic engagement better than any newsletter. Don't forget to think outside the box, too! 
The secret sauce to a Barbie-inspired marketing campaign is—counterintuitively—to embrace the fact that your event isn't Barbie. Tap into the unique identity of your event and brand to discover marketing opportunities that only you can pull off. 
If you do this, it won't just be a Barbie world—it'll be your world!