It's that time of year again. Time to look back on the past year's successes and to look ahead to the new year. We love the feeling of fresh opportunities on the horizon!
The beginning of a successful event isn't when the doors open, it's when you're looking ahead to the needs of your industry and attendees in the new year. It's when you assess the landscape and decide how you're going to make your mark. We're here to help with a list of the upcoming trends for 2023!
You'll recognize some of these, but we've been watching and it seems like things are really going to take off this year.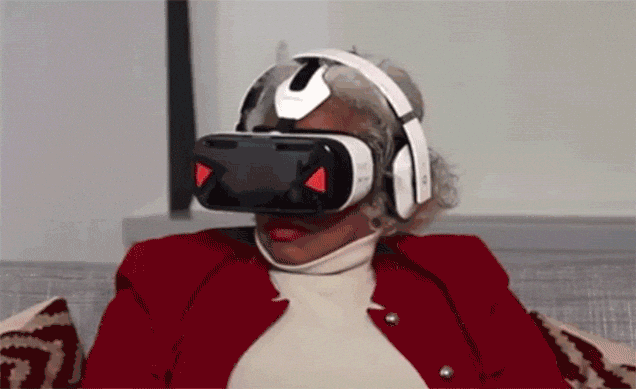 Two-in-one fun!
Hybrid events continue to grow, they are the perfect mix of virtual and in-person. As of this year, up to 71% of companies have hybrid events in their portfolio. It's having its moment in the sun, don't miss out on the warmth!
First off, the hybrid approach makes your event more accessible. It gives your attendees the power to choose whether or not they want to attend in-person or online. No one has to miss out!
It also lowers overhead costs for you, such as travel, venue space, etc. The hybrid event opens up new doors for organizing your event, from keynotes to meetups. You can also use the online forum as a way to extend the attendees' experiences with a specific portion of the event. We're standing on the edge of a whole new world. Don't be afraid. 
Step into the opportunity and see how this structure creates new methods of connection.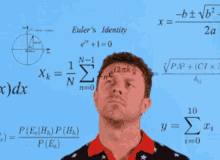 It's all in the numbers.
Data, data, data. That's the name of the game for 2023. After all, the clearer picture you have of how successful previous events were, the more effectively you can improve upcoming events. It starts with setting clear goals for an event around specific points, such as registrations, attendance rate, participant return, engagement, and more.
Then, the day arrives. Pay close attention to the numbers associated with these points and then compare them to your goals. This is going to be the best way for you to see problem areas for future events. Now, with the new year here it's the perfect time to refine your approach to data analysis. This way you can have an outstanding year of growth in 2023!
Another benefit of careful data analysis has to do with learning what parts of an event your attendees most enjoy. What do they want more of? What do they want less of? Thanks to new technologies, data analysis has become a central part of every industry. In 2023 this will be no different. 
Support sustainability.
The biggest trend for 2023 is eco-friendly events. This is not just a trend, however, it's becoming the way of doing things. The earlier you can join in on the tree hugging, the better for your business. It isn't just about showing your attendees that you care.
By using locally-sourced foods and employing local workers, you not only cut down on travel costs, but you'll also support the local community. This is one of the best ways for your event and company to spread its reputation in an organic way.
Recently, COP26 released a special report detailing how they created an eco-friendly event. They've written the blueprint, all we've gotta do is follow it! By jumping on this trend early, you will look like trendsetters, not just trend followers. What better way to inspire your community than that!
Go mobile.
It's no secret. We're all a bit obsessed with our phones. However, just like the new opportunities created by hybrid events, you can use mobile apps to add a whole new dimension to the event experience!
On a practical level, mobile apps are a great way to organize information. Agendas, speakers, topics, product or service info, all of it can be put in one easy-to-access place. An app! Gone are the days of pamphlets and papers that clutter up attendees' bags. Now, you can deliver everything they need to know on the one thing they carry with them all the time. 
On a deeper level, you can use a mobile app to expand the experience. Use it as a place for attendees to exchange and hold information, to continue communicating with the people they meet. After all, what is an event for if not building relationships?
At Expo, we know running a productive and successful event is no small task. Our customizable event app is designed to enhance each attendee's experience at your event by giving them everything they need in one place!
You can also use your mobile app to keep track of all the data mentioned in the above trend. It makes your life simpler and it makes your attendees' lives simpler. It deepens and expands the experience. It's easy to see why we're so obsessed!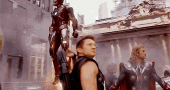 Come together. Right now.
In the end, we're here to build communities. After all, a great company, a great event, a great product is nothing without its community. That's why this trend is going to skyrocket in 2023.
People are craving a sense of community. And you're going to give it to them. This 365 event model means you're building your community long before the event happens. This is primarily happening with online forums, social media apps, and event platforms. You build your community in these spaces before bringing them into the event space. This deepens the bond your attendees have with the experience, and you can even help create relationships ahead of time. Your attendees will meet for the first time like life-long friends!
This trend is really the umbrella trend that houses the use of mobile apps and hybrid set ups. We have the rise of technology and the lessons of the panini (pandemic) to thank for this opportunity!
It's time to extend the feel of the event beyond the event itself. It's time to build a self-sustaining community of like-minded people who will return, year after year, to your events. As superhero movies have taught us, we're stronger when we're together!
A whole new world.
The trends of 2023 are the beginning of a whole new way of approaching events. They are introducing new ways of thinking about organization, new technologies, and new ways of building a community. Embracing these trends means you will stand at the forefront of industry changes, becoming trailblazers and trendsetters.
Whatever new technologies arrive, whatever trends rise and fall, the core of our business remains the same; connecting people. If you put community first and use these trends to service your attendees, you'll create a memorable experience that people will return to again and again.
It's a whole new world. Leap into it and discover a wealth of new opportunities!