While we love the internet, sometimes we crave an old-school source of information. Over the years, expert event planners have bottled their wisdom in the form of every teenager's worst nightmare—a book! 
Each book featured on this list was written by experienced planners or scientists who've studied the underlying mechanisms of social gatherings. For planners looking to take their events to the next level, it's time to snuggle up by the fire, get your granny readers on, and crack open one of these event planning books. 
Born to Party, Forced to Work by Bronson van Wyck.
We're starting with a BANG! This volume is half instruction manual and half inspirational coffee table book. It was written by the one and only Bronson van Wyck, the man Vogue called "The Wizard of Oz of New York party planning." 
Flip through its pages and marvel at lushious photographs detailing the spectacular soirees thrown by this Maistro of meetings! It provides enough inspiration for years of event planning, and is a reminder of what can be achieved when you combine creativity and ingenuity. 
Alongside high-res photos are Bronson's reflections on what it means to be a good host and planner. There is advice on all aspects of planning, from lighting to invitations to catering, drawn from his personal experiences. A few tales of failure are included, too, for entertainment and encouragement. 
Born to Party, Forced to Work by Bronson van Wyck is your go-to for informative inspiration!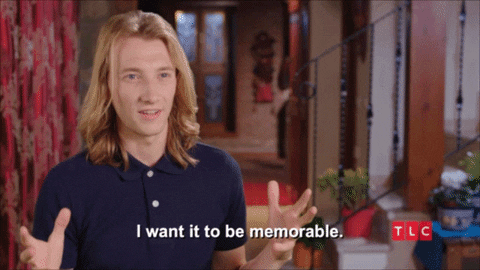 The Power of Moments by Chip and Dan Heath.
What is it that makes a moment stand out from all others? The answer can be found in this thoroughly researched book written by brothers Chip and Dan Heath. 
Chip Heath is a professor at Stanford while Dan Heath boasts the title of Senior Fellow at Duke University. They're two brainiacs who've put their noggins together to craft an accessible guide for fostering unforgettable moments throughout your event. Event planners looking to improve the impact of their experiences should look no further! 
The Heaths break down impactful moments into four elements; elevation, insight, pride, and connection. This organization streamlines the information and provides a practical foundation from which you can plan. Each argument is backed up with fascinating studies such as one in which two strangers met in a room, and left 45 minutes later as best friends! 
Learn why defining moments matter and how to create them with The Power of Moments: Why Certain Experiences Have Extraordinary Impact by Chip and Dan Heath. 

Confessions of an Event Planner by Judy Allen.
We've got something to confess… we LOVE this book by veteran planner Judy Allen! It takes you inside a fictional event planning company for a narrative tour of the highs and lows of planning successful, and sometimes not-so-successful events. 
The fictional element distinguishes this volume from other event planning books on our list. It creates a more visceral learning experience. You'll walk alongside the characters as they work together to plan all types of events from weddings to trade shows. It delivers practical advice through entertaining, page-turning scenarios. 
Each chapter opens with an outline of what will be covered and concludes with questions that invite discussion and consideration. This book is ideal for use in groups but provides useful advice for individuals looking to get into the event planning game, or veterans in need of a fresh perspective. There's one thing this book doesn't do, and that's hold anything back! 
Get your gossip on with Confessions of an Event Planner by Judy Allen. 

The Art of Gathering by Priya Parker.
We aren't just event planners, we're event artists! This fabulous book, written by the host of the New York Times podcast Together Apart, flips the script on how we think of planning. 
As Priya examines conferences, meetings, and even an Arab-Israeli summer camp, she argues for a human-centered approach. She breaks up the conventions we rely on and the routines we fall into in order to open our eyes to a new way of seeing our event planning. This book emphasizes distinct experiences made for specific people.
This easy-to-read book explores the reasons behind our partying inclinations, the role gatherings play in our lives, and the secrets to organizing unconventional experiences. The goal is to hit 'em where it matters most—the heart! Priya provides exciting examples and practical strategies for shaking up your planning game. 
Craft meaningful gatherings using The Art of Gathering: How We Meet and Why It Matters by Priya Parker.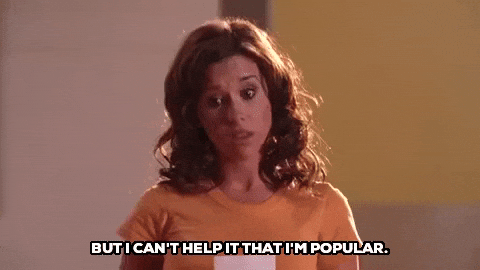 Contagious by Jonah Berger.
We all crave attention, but it's a tricky thing to get and nearly impossible to keep. Enter Contagious: Why Things Catch On by Jonah Berger. This book presents the pillars for creating viral content, events, products, and more. 
As revealed in the book, 20-50% of all purchasing decisions come from one thing: word of mouth. In under 300 pages, a Wharton marketing professor will teach you how to hack the digital landscape to create organic, word-of-mouth virality. 
A combination of detailed research and intriguing stories illustrates the keys to standing out in a crowded world. The information is broken down into six actionable principles. Start using them the moment you finish each chapter! Examples range from consumer products to policy initiatives, showing the vast potential of these concepts. 
Learn the secrets to becoming the most popular planner in the biz with Contagious: Why Things Catch On by Jonah Berger.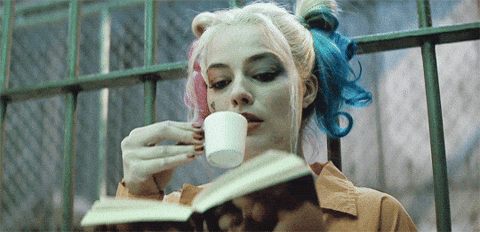 Turning the page.
The key to becoming the best event planner you can be is simple; never stop learning. Even expert event planners can up their game using fresh perspectives, scientific information, or a dose of inspiration. That's what makes this industry so exciting! There's something new to discover around every corner—or turn of the page. 
Whether you're stuck in a rut or are simply looking for some inspiration, any one of the event planning books on our list will deliver valuable insights. Now it's time to dust off that library card!