No matter your business, it all comes down to great teams. The better your team, the more effective you'll be in reaching your business goals. So it's no surprise that creating events that improve team bonding will be an essential part of your 2023. 
Team-building events are more important than ever. With the mix of in-person, hybrid, and remote work environments, it's vital that we find ways to connect. We're no longer chatting in the hallway, waving hello in the parking lot, or sharing a lunch table on a daily basis. Many companies are still navigating how to build a sense of community. A team-building event is one of the most effective ways to help bring it back! 
Here is an idea or two for team-building events, virtual and in-person, to shake up your 2023!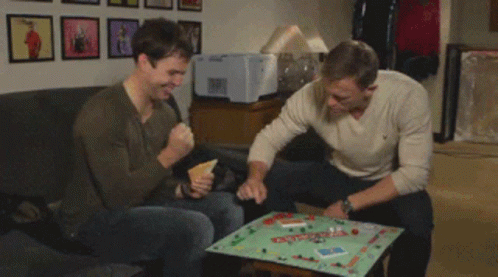 Let the games begin! 
No matter how old we get, we're still children at heart. That's why gamification is so effective in team-building! Gamification is simpler than it sounds. It's just putting game-like elements into an activity that wouldn't normally have them, like creating a competition out of a brainstorming session. 
Gamification increases engagement with whatever activity you're doing by providing fun, enticing rewards that motivate your team members. It makes learning more interesting and desirable. While adding gamification to your meetings can shake up a work day, adding it to team-building events can help you get the most out of your time! 
When you're planning your team-building events this year, think about how you can add game-like elements to them. You, and your employees, will be happy to have them!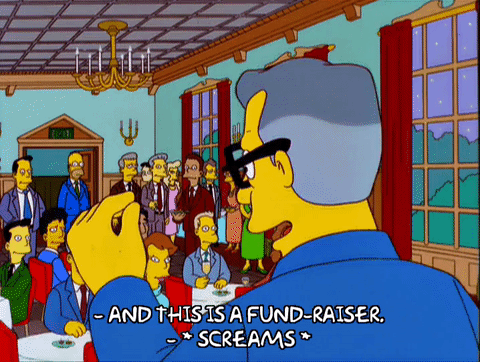 Give more, get more.
There's no better way to build a sense of community than with a charity event! This will unite your team members with a common goal that will better the larger community that your company calls home. Your employees will feel like they are a part of something bigger, and will enjoy the pride of having made a positive impact outside of your business.
Put together a fundraising campaign that gets everyone involved. A fun run is one of the best charitable events for team building, because it gives your employees the chance to cheer each other on. Not a fan of running? Neither are we, so we also suggest hosting a fundraising event with special performances and opportunities to donate to a cause. These events are fun and give your employees the chance to socialize, too. 
When employees feel that their work aligns with their personal values, they are more motivated and feel more satisfied after having accomplished a goal. A charitable event for a good cause will bond your employees around a shared purpose, increasing a sense of community, motivation, and overall joy. It's a win for everyone!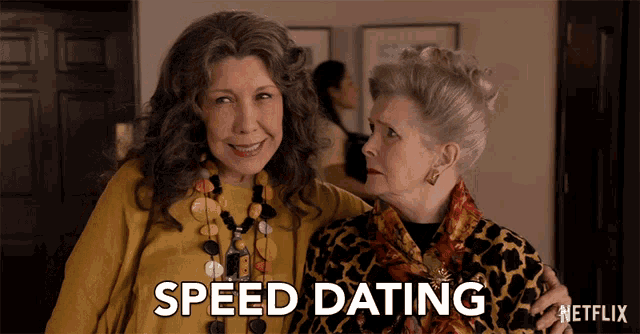 Feeling a need for speed? 
You don't always have to go BIG. You can host little team-bonding activities throughout the year to keep the fun alive. Here's a unique idea, virtual employee "speed dating." 
Pair your employees up for short rounds where they are encouraged to get to know each other or to deepen already established relationships. It's easy to take our work relationships for granted, especially during busy seasons. This easy-to-organize activity gives you the chance to nurture employee relationships throughout the year. 
This is also a fantastic way to bring new employees into the team. They'll get to know everyone quickly and will feel like they've been a part of the community for years! This simplifies the sometimes tricky process of onboarding new people. 
There's always more to learn about each other, even about the people we've known for years. Give your team the opportunity to discover different sides of each other! 
Ain't we havin' a party? 
Exclusive events within your company can deepen a sense of community while creating life-long memories. Host a gala event to celebrate a milestone mid-way through the year, or at the end of the year to review how far you've come together. Who doesn't love getting dolled up and fancy!? And the company-only nature of the gala will make your employees feel like they are a part of something special. If you know… you know.
These events can also be used to give your team something to look forward to. Add a gamifying twist by hosting competitions throughout the year. The team that wins will receive recognition and a shiny award at the gala. This will boost motivation and further bond team members, as they grow closer in order to reach their goal. 
Hire a special guest to host the event and schedule musical performances to entertain your team members. If you're really feeling the fun, write a comedy sketch for management to perform. This will create feelings of warmth for the management team among employees. 
Pinky-raising fun!
Here's a fancy-shmancy way to combine the virtual and the practical: a virtual wine or beer tasting! That's right, they exist. Get your team together for the kind of meeting they won't want to miss. 
Virtual wine and beer tasting experiences send the kit to you and your team so you can meet online for a taste of elegance. You'll feel like a regular sommelier by the end! There are several companies who host these virtual experiences, such as Tastefully, Culture With Us, and others. 
This is another fun and informal event that can be easily set up throughout the year. It's a great way to bond your employees and provide some fun in between major corporate events or company galas—or as a way to end a long week! 
Catch the puck, do the touchdown!
Get out of the office and hit the park for a sporting day with your team! Host a company soccer game or baseball tournament as a way to practice team-based skills. This is a fun, engaging, and healthy way to improve in all the areas that matter. 
Sports are one of the best methods of team bonding. During a sport, your team will practice communication, collaboration, will overcome challenges together, develop trust, and more, all while having fun! Set a prize for the winning team to boost engagement in the games. 
If you want to make the most of your day, add a company cookout, too. Your employees will sit back, enjoy a fresh burger or two, and socialize with their teammates. This way, you'll have all your bases covered when it comes to team bonding (pun intended).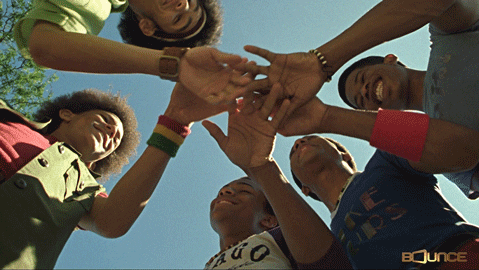 Bring it in!
Gather your team as the projects of 2023 get started! There are so many ways to improve team bonding, but a team-based event is one of the most engaging methods out there. Any one of the above ideas are sure to be a winner with your employees. 
Whether you hit the field for a game day, host a virtual wine tasting, or throw a spectacular gala, your employees will be sure to thank you. And when considering what event you want to host, don't forget to ask your team what they'd enjoy doing most. This way, you invite them into the process, strengthening the bond between you and your A-team! 
Now, everybody — HANDS IN!