"All of us have the responsibility to do what we can for our industry and our planet, let's just take the step…and make a difference." — Lou Marrocco
Hello event planners! If you're eager to take advantage of sustainability trends, then we've got the tips for you. Not only can you improve your business but the world at large. 
Our recent webinar, Eco-Event Essentials: Sustainable Strategies, covered a range of sustainability strategies from waste reduction to a new way of thinking about Recycling. Led by Expo Pass, it featured Corinne Roskopp (Detroit Production House, Detroit Moves), Lou Marrocco (Brandywine Events), and Romina Kwong (Eco-Friendly Events). Together, we discussed strategies for improving sustainability, how to raise awareness among industry professionals and attendees, alternatives to swag bags, and more.  If you're looking to shake up your planning, read on for tips, tricks, and strategies for planning eco-friendly events.
If you'd like to check out the webinar itself, you can watch it now with our on-demand replay. And don't miss our next webinar, Contingency Planning at Events: What to do when things go wrong? Now, let's start saving the planet!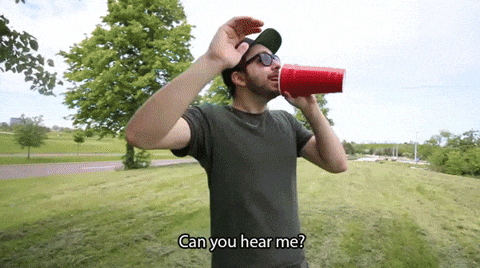 Communication is key.
"Pre-event and during-event communication… Point out where the event is switching to a more sustainable option, such as a seed paper badge over plastic." — Corinne Roskopp
One of the biggest roadblocks to sustainability is the fear that it's too expensive. While some items may be pricier, in the long run a sustainable event can actually save you money. As Romina explained, this process starts by having open conversations with your vendors and clients. Find out what initiatives they have in place and what they can offer you. It's free to have these conversations and they'll save you money down the road.  Have these conversations early.
As one webinar guest shared, they outline the initiatives they look for in venues and suppliers via a dedicated section of their request for proposals. You can have these conversations with existing relationships, too. Be open with frequently-used venues, vendors, and clients about your changing goals. You'll evolve key relationships and spread sustainability throughout your network.  Clear and early communication of expectations does more than just help you find the right partners. It puts everyone in a sustainability mindset from the beginning of the process, ensuring it's an organic part of the event planning journey. Keep this communication up throughout your planning to ensure that no opportunity for sustainability gets missed.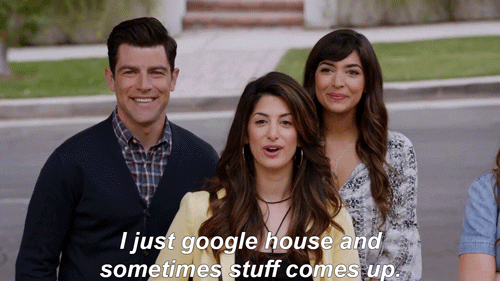 Choose the right venue.
"It's both the transportation and the venue itself that you're looking at." — Romina Kwong
By filtering every question through sustainability, you'll solve problems before they come up. This is most-helpful in finding your venue. Consider where most of your attendees will be coming from and choose a venue that will minimize expensive and environmentally-harmful travel.  Next, find out what initiatives a space has in place to support sustainability. What form of energy are they using? What menu options do they have and can they accommodate vegan or vegetarian diets? Reducing impact through your venue starts with early conversations and considerations. Outline your must-haves and find a venue that checks those boxes. 
A great way to reduce travel requirements is by choosing a combined hotel and conference space. Attendees can walk or take the elevator down to the event area, eliminating the need for driving. If this isn't feasible, choose a location that can be reached via public transit. The easier you make it for attendees, the more willing they'll be to adopt sustainability practices.  Your venue choice boils down to two questions. What sustainability initiatives does it implement? How does it reduce the need for travel? Answer these and you're half-way there!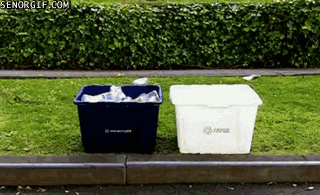 Reducing waste.
"I'm going to take it back to the basics, the three Rs: Reduce, Reuse, Recycle." — Romina Kwong
We heard it in grade school, but if we're being honest (and we have to confess, too), most of us only focus on recycling. As Romina explained, we need to change the way we think about this age-old phrase. It isn't a list to pick from but a hierarchy. Reduce first, then reuse, then recycle.  Ask yourself whether you really need certain items like swag bags or mountains of flowers. If you do need dozens of vases or roses, try renting or reusing fake florals as opposed to purchasing. Finally, if you absolutely need an item and you can't find a way to reuse, focus on finding recyclable options. The Three Rs strategy provides an easy-to-follow path for sustainable planning.  One of the biggest culprits of waste is signage. We don't want our attendees getting lost, but there are creative alternatives to making fresh signs every time. If it's an annual event, consider designing signage that can be reused year after year.
Find reusable boards and, for specific adjustments between events, use attachable vinyl pieces. Not only will this save the environment, it'll save you money, too!  Make sure there are ample recycling bins throughout your venue and that they're easy to find. This oversight is more common than you'd think. If attendees can't find the right bins, they'll just throw their otherwise-recyclable materials in the trash.
Don't let this avoidable mistake throw your sustainability goals into the trash (pun intended)!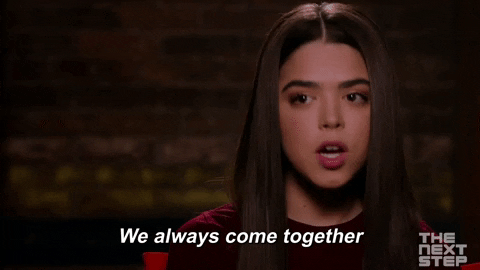 Empowering the community.
"If you want to really look at what the community that you're going into needs, it's not very difficult to find out even one thing that you can bring to the program." — Lou Marrocco
Get attendees in on the fun by fostering a community around sustainability values. This lessens your workload while bonding attendees through shared meaning and purpose, resulting in a deeper, more fulfilling experience for everyone.  Remember what we said about communication? Reach out to the local community to learn what their needs are and how you can fill them. Is there a local shelter you can donate excess food to? Maybe there's a park that needs cleaning up. Create sign-up sheets and encourage attendees to engage with the community whenever they're not in a meeting or a keynote.
Consider hiring locally. This allows you to expand your network with local event planners and provide support to small businesses and local suppliers. A great tool for getting in touch with local talent is none other than LinkedIn. Never underestimate just how wide your network of mutual contacts is!  Have fun with sustainability by coming up with creative ideas like this one suggested by Corinne—a beach clean-up competition with a reward given to the person (or team) that collects the most trash. Get even more creative by hiring local artists to create up-cycled pieces that you can raffle off, then donate the proceeds to a charity. You're only as limited as your imagination!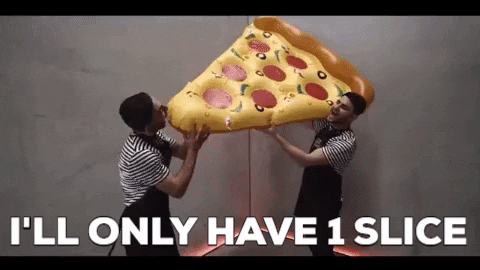 Cutting-edge catering.
"200 people and X number of pieces per person to be passed can only be done if you have the proper staff and the numbers; you do not need 200 pieces of each hor' d'oeuvre." — Lou Marrocco 
When it comes to sustainability, catering can be Public Enemy No. 1 in terms of waste. After all, you can't eat all of that food. But you can significantly reduce your environmental impact by implementing a few simple strategies.  Save money—and the turtles—by opting for water stations as opposed to single-use water bottles. This may sound like a complicated change, especially for resistant clients. Lou experienced one such situation. He convinced the client, and helped promote sustainability initiatives, by calculating a potential savings of $18,500—just from removing single-use water bottles! 
Cut down on food waste by reducing the amount of food ordered for your event. This is achieved by acquiring detailed attendee profiles that include diet, tastes, etc. Waste less by ordering a more accurate amount of food, then cut down further by adopting more reasonable portion sizes. Helpful tools like the Event Food Calculator can help you design more environmentally-friendly menus, too.  Support the local community and cut down on transportation costs (and your carbon footprint) by sourcing from local vendors, and by only ordering in-season foods. How you serve your food is just as important as what food you order. Opt for compostable options or washable cutlery that will cut back on the need to recycle paper and plastics.

Sustainable swag.
"I've seen some (clients) that say instead of doing swag we'd like to contribute to a park, add different types of trees or greenery." – Lou Marrocco 
Swag bags may be a staple of events, but how many branded pens do people really need? More often than not, these goodies end up in the trash or crammed beneath the bed. Eliminate waste by coming up with more creative alternatives to traditional swag.  A meaningful alternative is donations. Offer to make a donation in an attendee's name to charities that support environmental development. You can offer a choice of charities to get your attendees more involved. You'll avoid burdening them with random items that'll weigh down their luggage while providing a means for them to make a difference. 
Another alternative to gift bags is an online "shop" that lets attendees choose what they'd really want. This made-to-order strategy cuts down on waste by eliminating over-production. You don't need to stick to traditional swag, either. Offer sustainability-themed items such as bird seed, flower seeds, or eco-friendly products. Corinne suggested the brand Modern Sprout as a great source of sustainable gifts.  Finally, offering consumable items eliminates waste (and desk clutter) while offering attendees a sweet treat to start their day! One webinar guest suggested wrapped chocolates as a delightful alternative to those pesky pens. What a delicious idea!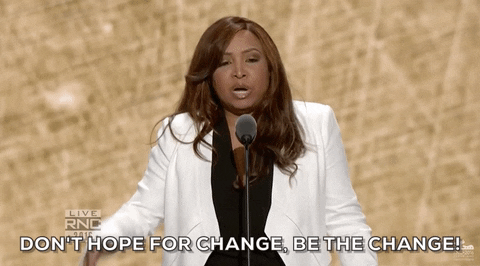 Making change together.
"As a collective of event professionals, we have purchasing power to encourage vendors to change their methods and practices." — Corinne Roskopp 
In the final moments of our webinar, Lou made a point that sustainability isn't about big leaps but small steps. It's about clear communication and working together. As a community of event planners, we have the power to change industry standards. This will not only help the environment, but offers us a chance to improve in overlooked areas. The planners who come behind us will benefit from these changes. 
If you're looking for more information on sustainable event planning, check out our best practices and other resources for your planning. Don't forget about your fellow planners, either! We're a supportive community and if you have any questions about sustainable strategies, the best place to start is those planners who've successfully implemented these initiatives.  If we do our part, we'll change the world!
Bonus Q&A!
There were several fantastic questions throughout the event. Here are answers to some of the most impactful and interesting ones. 
What tools can be used during the event to aid sustainability? 
Consider switching out paper agendas for event apps. You'll cut back on waste and recycling needs while giving attendees a more efficient means of following event activities. We carry our phones everywhere, so why not put the agenda there?  Using recyclable badges is another effective method for cutting down on waste. Plastic badges can lead to waste build up, especially if there isn't an efficient disposal method. If you're using plastic, consider setting up badge-drop locations to avoid attendees throwing away their badges or other such materials.  The EIC (Events Industry Council) is a spectacular source of information regarding best practices and standards. Beginner and seasoned planners can benefit immensely from their resources. 
How can you measure your carbon footprint/sustainability progress? 
Romina provided some links to sites/companies that offer carbon offset services and measurement tools. Use these to track your sustainability progress and to find new ways of offsetting your footprint. We're only as strong as our tools, and these ones pack a mighty punch!  Sustainability Tracking Tools.
An unconventional but effective method is to bring a luggage scale to your event and weigh your trash bags by hand. This will give you a clear indication of how much waste you're producing—and it's also a great arm workout! 
How can we raise awareness among attendees of our sustainability efforts? 
Keeping your attendees in the loop about sustainable practices is paramount to planning a successful eco-friendly event. Kick things off with your early announcements. Include initiatives and goals in this first email/communication blast so attendees know what to expect.  Encourage dinner sign-ups to gain more accurate information, lessening food waste by only ordering what your attendees indicate they will consume. During your last-minute announcements, remind attendees to bring reusable water bottles, utensils, and of any other initiatives that require their engagement.
Additional Resources.
Events Industry Council.
Feeding America.
EPA Center for Corporate Climate Leadership.