Top brands trust Expo event solutions.



Get folks in the door.
The virtual door that is.
It begins with a full-featured registration solution, you can easily grab attendee info, offer discounted registration types, securely process payments, and funnel or retarget your abandoned carts with Google and Facebook Pixel tracking.
Turn your stream, into a flash flood.
Streaming is a click away for all. Integrated One-on-One Meetings, Breakouts, Presentation Style, Advanced Video Production RTMPS Streaming, also support for IBM, Zoom, Webex, GoToMeeting/Webinar, and more.
It's ok to show off… Your Sponsors
Give your sponsors the spotlight in a tasteful way that drives engagement and value you can add up. Need some pointers? We got a few tips, just reach out.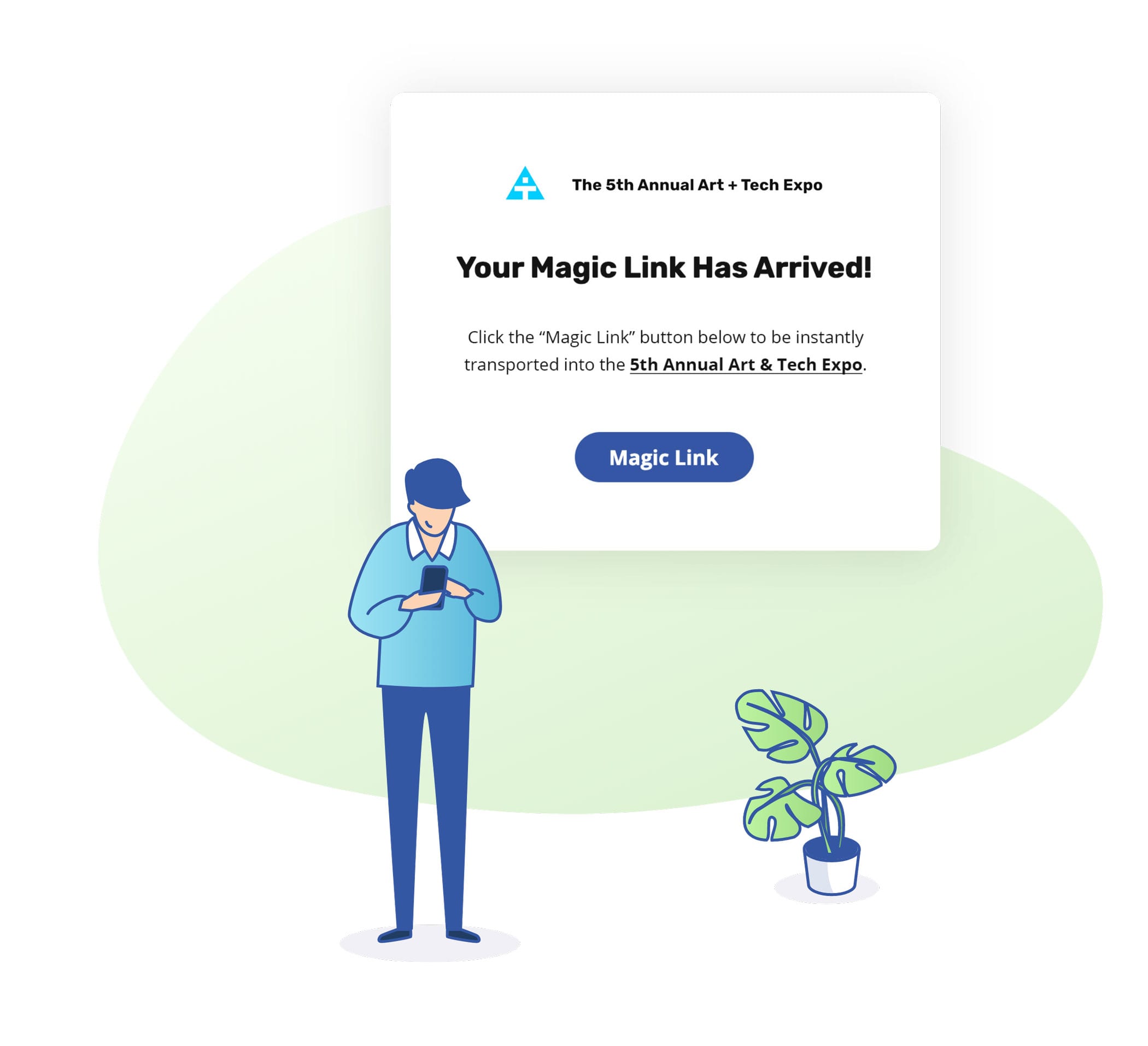 Provide your attendees with a frictionless way to access the virtual event. Once registered, they will receive a secure and unique Magic Link that will instantly transport them into the event — no need to remember complicated passwords.
Drive valuable leads to exhibitors with Exhibitor Sessions for attendee interaction. Including sharing contacts, marketing materials, and live interaction with exhibitor representatives.
Boost engagement with all the essentials including Chat, QA, Polling, 1-on-1 Networking, and customizable action buttons.
A couple things.
And a few more after that.
Because too much of a good thing is never too much.
Real-Time Access
You and your attendees can access data and content now or in the future. It's there when you need it.
Virtual Event Training
Virtual event training and support available;
make it your best event.
Reporting
Build robust reports and analytics to share them with your colleagues. Insights to drive future decisions.
Full Production Available
Do you need full production support? We have wonderful partners we can refer you to. All who LOVE Expo.
Dedicated Support
Experience exceptional support from a dedicated Event Success Manager who know best practices.
Time-Proven Technology
Expo infrastructure is time-tested and built to scale over tens of thousands of attendees.
Did we mention we also do…
N

Online event registration

N

In-person event check in and registration

N

Real-time direct thermal or pre-printed badges

N

Native iOS & Android mobile event app

N

Attendance tracking

N

Exhibitor lead retrieval

N

Sponsor placements